UK troops help Afghan Army seize insurgents and weapons
The Brigade Reconnaissance Force (BRF) has helped Afghan partners undertake an operation in an insurgent stronghold of Helmand that has resulted in a substantial weapons find and a number of insurgents being detained.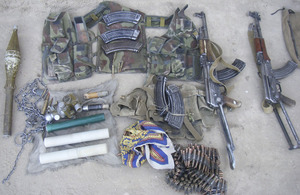 The Zumbalay area of Nahr-e Saraj (North), which includes Khar Nikah, Saidan, Yakchal, Adinza and Rahim, was once an area where insurgents were firmly established and able to move freely, storing weapons and material which was used to target innocent civilians as well as Afghan and ISAF personnel.
Despite improvements in security over recent months, intelligence suggested that insurgent commanders were still operating in the area and putting the lives of locals and coalition forces at risk.
In order to disrupt the remaining factions of the insurgent network and push them away from the protected communities, the BRF and their Afghan partners decided to mount an operation into Zumbalay.
Afghan soldiers from the 3rd Brigade of the Afghan National Army's (ANA's) 215 Maiwand Corps took the lead in planning and executing the operation, with the BRF in support. Once on the ground the ANA troops pushed forward, with the BRF right behind them. They carried out a wave of successful daylight searches of compounds and hunted down insurgent safe houses.
By the end of the operation, a number of IEDs, weapons and a large amount of bomb-making material had been seized, including:
34 pressure-plate IEDs
40kg of homemade explosives
1 chest rig (could be used as a suicide vest)
1 AK-47 assault rifle
1 PKM Kalashnikov modernised machine gun
1 rocket-propelled grenade
25 batteries (used for initiating detonators)
a significant number of charges and detonator components
command wires and detonation cord
150 rounds of various calibre ammunition
7 projectiles (used as IED components)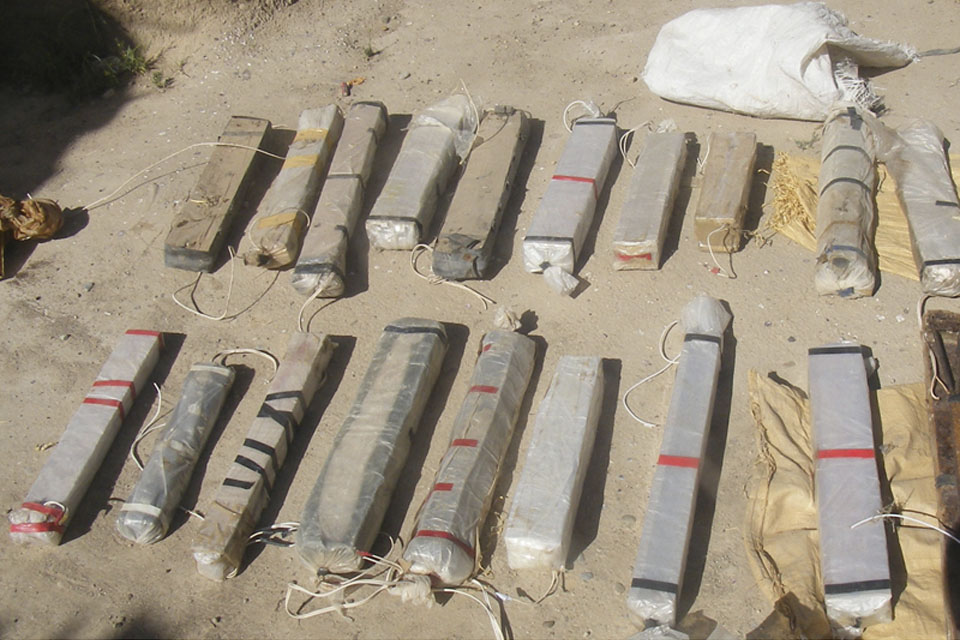 Sergeant John Phillips, Royal Marines, said:
The intelligence for the operations turned out to be accurate. However, we didn't expect to find as many IED components and weapons as we did. It's a great result and a great feeling for all the lads involved knowing that a substantial amount of IEDs have been seized which cannot now be employed against ISAF.
In addition, four individuals suspected of involvement in insurgent activity were detained.
Major Nick Foster, Royal Marines, Officer Commanding Brigade Reconnaissance Force, said:
The destruction by the BRF of this IED factory and large cache of IEDs with the detention of the four assessed bomb-makers will have a significant effect in reducing the insurgent threat to both coalition military and local civilians in the Nahr-e Saraj area.
It should also hopefully mean that there will be less innocent civilians injured or killed by the indiscriminate use of IEDs.
The BRF comprises personnel from the Royal Marines, 9th/12th Royal Lancers, Royal Artillery Fire Support Teams, Royal Engineers and other specialist forces partnered with comrades in the Afghan National Security Forces. Its main objective is to gather and analyse information which can be used to inform operational decisions.
Published 31 May 2011