World news story
UK Trade & Investment supports British innovation in New York
This was published under the 2010 to 2015 Conservative and Liberal Democrat coalition government
Consul General Danny Lopez hosted a breakfast and conversation with Dr Geoff McGrath, Vice President of McLaren Applied Technologies.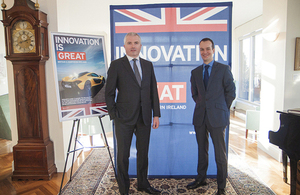 On Tuesday, 18 March 2014, Dr McGrath spoke with a group of American companies and media outlets about how McLaren Applied Technologies work with companies beyond sport. McLaren, best known for its leadership in motorsport technology with Formula 1, including 182 Grand Prix victories and 20 world championships, is currently capitalising on its expertise by expanding to a wide range of global industries such as energy, healthcare and pharmaceuticals, transportation and automotive.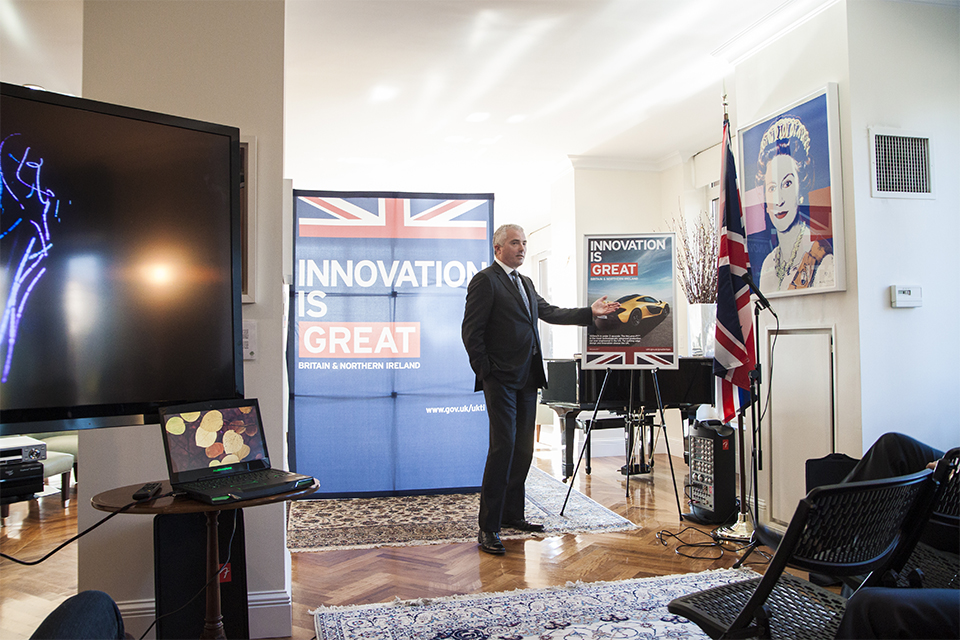 Dr McGrath discussed how McLaren Applied Technologies uses predictive data to improve performance. For example, McLaren developed technology to collect data from patients at the Birmingham Children's Hospital, looking for otherwise undetectable changes that may act as early warnings for health problems. McLaren also uses wearable sensors to collect data from collisions in rugby to find ways to decrease the stress on the players' bodies.
"From the MP4-29 challenger in this year's Formula 1 season to Team Great Britain's Lizzy Yarnold in the Skeleton Olympic event in Sochi, McLaren is an example of the UK at the forefront of innovation, technology and design," said Consul General Lopez. "It's fascinating to hear how they are applying this technology to benefit other industries. Everyone in attendance undoubtedly left with a greater understanding of how McLaren is helping to shape the future of technology and innovation. "
McLaren Group is a partner in the GREAT Campaign, which showcases the very best of what Britain has to offer in business, tourism and education.