UK trade and investment with South Africa
Minister for Africa Henry Bellingham met senior UK business leaders to discuss opportunities for British businesses in South Africa on 12 January.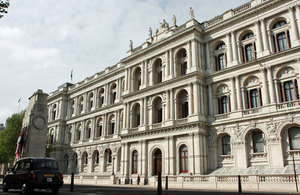 Delegates included representatives from Virgin, International Hospitals Group and Arup.
This event builds upon the Minister's recent visit to South Africa and signals the UK's commitment to growing trade and investment in South Africa and working to achieve our commitment with the South Africans to double bilateral trade by 2015.
Speaking after the event, the Minister for Africa said:
"UK businesses are well placed to compete for business in Africa. The opportunities for the UK are considerable and the door is wide open for business across many sectors".
Published 13 January 2011