UK to focus aid efforts on women
The UK Government is to put the wellbeing of women and children at the centre of its international aid policy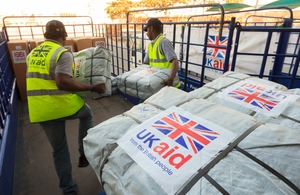 The UK Government is to put the wellbeing of women and children at the centre of its international aid policy, International Development Secretary Andrew Mitchell and Deputy Prime Minister Nick Clegg announced today.
The announcement comes a week before the UN MDG Summit in New York, where Nick Clegg and Andrew Mitchell will announce that the shift in focus will double the number of women and newborn lives saved by 2015.
DFID will do this by:
overhauling all aid programmes to see what can be done differently in order to save more women and babies.
using new ways of working, for example looking at what the non-state and private sector can offer as well seeking opportunities through new technology.
seeking the views of health workers, mothers, academics, charities and international partners to design a new business plan that will act as a blueprint for our work across the world on reproductive and maternal health.
By doing this, UKaid will save the lives of at least 50,000 women in pregnancy and childbirth, save 250,000 newborn babies and enable 10 million couples to access modern methods of family planning by 2015.
Published 14 September 2010