World news story
UK team observes Amuru by-election
This was published under the 2010 to 2015 Conservative and Liberal Democrat coalition government
British High Commission and DFID officers monitor electoral process in Northern Uganda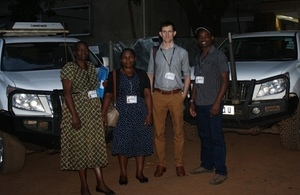 On 20 November, a UK team made up of staff from the British High Commission and Department for International Development in Kampala, travelled to Amuru in Northern Uganda to observe the by-election for the District Woman Representative in Parliament.
The by-election was held after Hon. Betty Bigombe vacated the Amuru Woman MP seat in order to take up a senior position within the World Bank. Five candidates contested the by-election, which was eventually won by Lucy Okello from the Forum for Democratic Change (FDC) party. Ms Okello's candidature was also supported by the Uganda People's Congress (UPC) and Democratic Party (DP).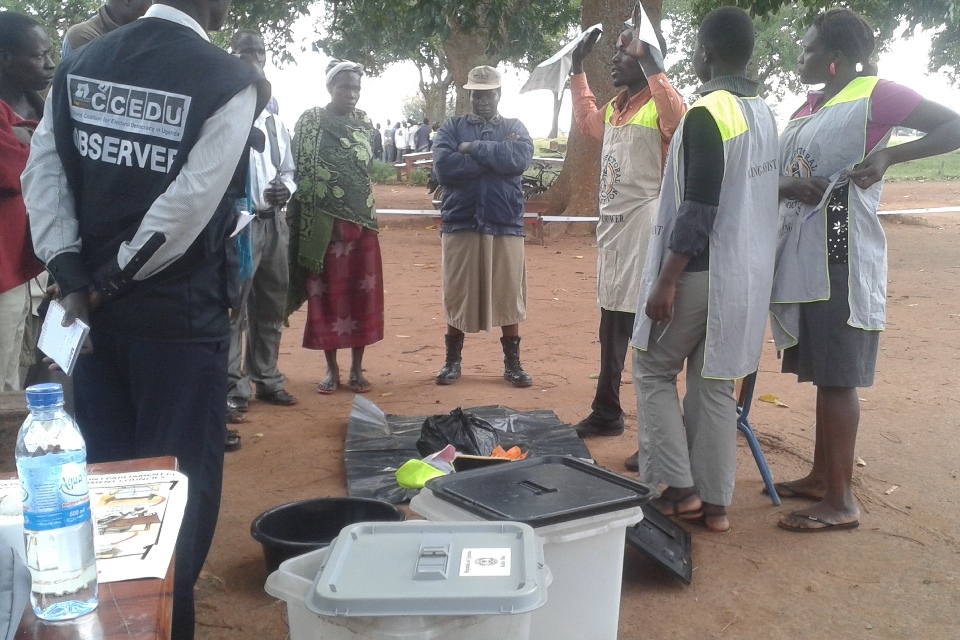 Amuru district was officially created in 2006. It is located in the Acholi sub-region and is made up of four sub-counties, 29 parishes and 317 villages. During the election day, the UK team travelled throughout the district, visiting dozens of polling stations and observing both the voting and tallying process. Representatives of the EU, US and the multi-donor Democratic Governance Facility (DGF) also participated in the observation exercise, alongside domestic observers co-ordinated by the Citizens Coalition for Electoral Democracy in Uganda (CCEDU).
The British High Commission regularly fields election observation missions in Uganda, both independently and in co-ordination with larger observation missions, including from the European Union. We believe free and fair elections are an essential basis for a functioning democracy. Election observation missions are therefore an important part of our commitment to supporting political and economic development in Uganda.
Document information
Published: 27 November 2014