Press release
UK targets Brazilian market for automotive sector growth
Business Secretary confirms the opening of a new Vehicle Certification Agency (VCA) office in Sao Paulo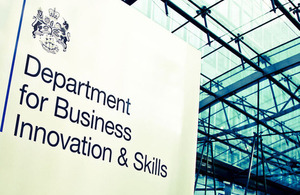 British businesses in the automotive sector were given a boost today when the Business Secretary confirmed the opening of a new Vehicle Certification Agency (VCA) office in Sao Paulo. The VCA office will allow manufacturers in the auto sector to export more easily to emerging markets in South America.
Automotive exports from the UK are at an all time high, with 5 out of every 6 cars produced in the UK being exported. Brazil has been identified as an important growth market for the sector.
The government is determined to build on the success of the automotive sector and is aiming to publish its automotive strategy in the summer. Ahead of this, the government has taken the decision to open a Vehicle Certification Agency (VCA) office in Sao Paulo, the first to be opened in Latin America. VCA offices support the automotive industry by verifying that cars and parts imported into local markets from the UK and elsewhere, comply with EU Directives and Regulations, as well as UN environmental and safety standards. The VCA office in Brazil will also allow manufacturers based locally to export from Brazil to the wider region, opening up new markets and further benefiting the UK economy.
Business Secretary Vince Cable said:
I want to make it as easy as possible for the automotive manufacturers to export to emerging markets.
UK manufacturers are planning to more than double their sales in Brazil in the coming years. By opening a VCA office in Sao Paulo we can make sure exports are not being held up unnecessarily.
Mike Baunton, Interim Chief Executive of the Society of Motor Manufacturers and Traders said:
We are delighted the UK government is taking steps directly to support the export of UK built vehicles, particularly with Brazil being one of the growing global markets. Almost 15% of UK automotive exports go to the Americas but we expect exports to the region to grow as recently launched premium brands and advanced technology vehicles are increasingly sought by Brazilian motorists.
The VCA is already providing safety certification services for automotive components, working with the Brazilian Transport Ministry. It is also in discussions with the Brazilian Environmental Ministry to explore how it can provide additional services, such as providing certification on environmental standards and emissions.
Eleven of the world's global vehicle manufacturers are based in Britain and 74% of all cars and commercial vehicles manufactured in Britain are exported. Britain is also a world leader for engine production with 2.5 million units produced in 2012 by companies including Ford, Toyota, BMW, Honda, Nissan, Perkins and JCB. 62% of UK engine production was exported in 2012.
The VCA office in Sao Paulo will also open up wider markets for UK manufacturers as countries such as Argentina and Chile base their environmental and safety regulations heavily on the Brazilian legislation.
Notes to editors
In 2011, the UK automotive sector exported nearly £30 billion-worth of vehicles and parts. 83% of cars, 57% of commercial vehicles and 61% of UK engine production were exported last year.

VCA has been supporting the certification needs of the automotive industry for approaching 40 years and now works with key automotive manufacturers globally.

The VCA office in Brazil is based in the British Consulate in Sao Paulo. It has begun work already and is expected to be fully operational from next month.

From this office the VCA will be able to support the automotive industry with requirements for both UK and overseas manufacturers, where it will be able to offer a wide range of services: from witnessing and certifying Whole Vehicle Type Approval to both European Directives and Regulations and UN ECE Regulations, to internationally recognised Management Systems Certification.

Brazil is rapidly becoming an international centre for the automotive industry; as it starts to develop new products, the VCA is in a position to support industry in need of world class certification for new vehicles, their systems and components.

VCA is already in discussions with the Brazilian authorities, Ibama, Denatran and InMetro, and also several of the trade bodies to discuss providing certification to local standards. VCA is now able to provide aftermarket product certification to InMetro standards.

VCA is the UK vehicle type approval authority and an executive agency of the Department for Transport.

VCA offers a range of certification and approval services for the automotive industry, and this announcement supports the UK government commitment to strengthening commercial and technical services between Britain and Brazil.

While VCA has been providing services in Brazil for many years through its office in North America, the Sao Paulo office will provide a local presence with fully trained Brazilian staff.

The Society of Motor Manufacturers and Traders (SMMT) exists to support and promote the interests of the UK automotive industry at home and abroad.

The government's economic policy objective is to achieve 'strong, sustainable and balanced growth that is more evenly shared across the country and between industries'. It set four ambitions in the 'Plan for Growth' (PDF 1.7MB), published at Budget 2011:
to create the most competitive tax system in the G20
to make the UK the best place in Europe to start, finance and grow a business
to encourage investment and exports as a route to a more balanced economy
to create a more educated workforce that is the most flexible in Europe.
Work is underway across government to achieve these ambitions, including progress on more than 250 measures as part of the Growth Review. Developing an Industrial Strategy gives new impetus to this work by providing businesses, investors and the public with more clarity about the long-term direction in which the government wants the economy to travel.
Published 25 April 2013