News story
UK signs film treaties with Israel and the Occupied Palestinian Territories
Groundbreaking film agreements cross international boundaries and political divides.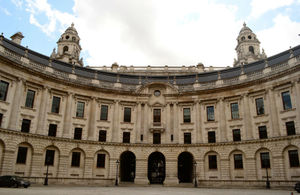 Co-production film treaties between the UK and Israel and the UK and the Occupied Palestinian Territories, have been signed during a visit to the region by Foreign Secretary William Hague.
The treaty will benefit all three film industries by maximising the opportunities for UK producers to work with their Israeli and Palestinian counterparts, to produce films as well as sharing the knowledge and ideas to stimulate productivity.
Power of culture and arts
"The two separate film co-production treaties pave the way for a new era of co-operation in film making and show that culture and the arts have the unique power to bring people together across international boundaries and political divides," said Creative Industries Minister Ed Vaizey.
"The UK is home to talented film makers who provoke and challenge, presenting audiences with stories about controversial aspects of society, the same can be said for the film community across Israel and the Occupied Palestinian Territories.  We have opened the gateway to build on these creative strengths and the passion for cinema that we have in common."
Published 21 May 2012