News story
UK showcases its green vehicle expertise in Japan
Businesses and agencies led by Innovate UK are presenting their world-leading technologies to Asia's biggest gathering of vehicle engineers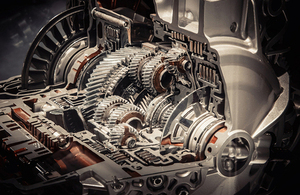 Businesses and agencies have travelled to one of Asia's biggest technology conferences to showcase some of the world-leading low carbon vehicle technology developed in the UK.
The delegation, led by the UK's innovation agency Innovate UK, is attending the Society of Automotive Engineers of Japan (JSAE) Engineering Conference 2015.
They will present cutting-edge low carbon vehicle technologies developed with the help of Innovate UK funding
Leading the world
The UK is a world leader in low carbon vehicle technologies. A series of technology roadmaps have been developed to guide British businesses and help agencies such as Innovate UK to provide them with the right support.
The technologies that will be presented in Japan have all been developed within that framework.
UK takes its low carbon vehicle expertise to Japan
Paul Gadd, programme manager for the Low Carbon Vehicles Innovation Platform at Innovate UK, said:
There are two reasons for us going to Japan. The first is for the companies to generate new business opportunities and the second is for us to demonstrate that the UK is a great place to conduct research and development.
Asia's largest vehicle engineering event
JSAE is the largest automotive technology conference in Asia for automotive engineers. It attracts 70,000 visitors over three days. Up to 400 Japanese and foreign companies will display their latest designs and technologies.
Businesses attending as part of the UK delegation are Advanced Innovative Engineering, Artemis Intelligent Power, MIRA, Nissan Technical Centre Europe, Productiv, Romax Technology and the Manufacturing Technology Centre.
The delegation also includes representatives of the Automotive Investment Organisation, the Engineering & Physical Sciences Research Council, the Department for Business, Innovation and Skills, the Transport Systems Catapult and the Advanced Propulsion Centre.
Published 21 May 2015