World news story
UK represented at Rønneberg statue unveiling in Ålesund, Norway
British Defence Attaché Lt Col Matt Skuse RM represented the British government at ceremonies marking the unveiling of a statue in honour of World War II resistance hero Joachim Rønneberg, DSO on 30 August 2014.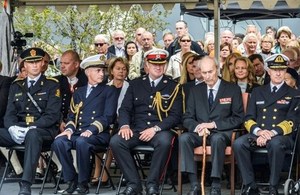 The events took place on the 95th birthday of the Norwegian WWII commando, trained by SOE in the UK and best known for his role in Operation Gunnerside which sabotaged the Vemork plant at Rjukan in order to stop the German nuclear project from acquiring heavy water.
LtCol Skuse said "It's an honour to be here, the Gunnerside raid is a legendary military action with real strategic significance; Rønneberg is a genuinely significant figure in Norwegian war history and in the history of special operations. As well as the Gunnerside operation at the heavy water plant he also lead the less glamorous but equally impressive Operation Fieldfare, and it was great to see those names also carved on this magnificent memorial. At 95, Rønneberg is still mentally sharp and clear of thought, and ever the humble and very humane man you read about in the history books but it's hard not to be just a little star struck in his company."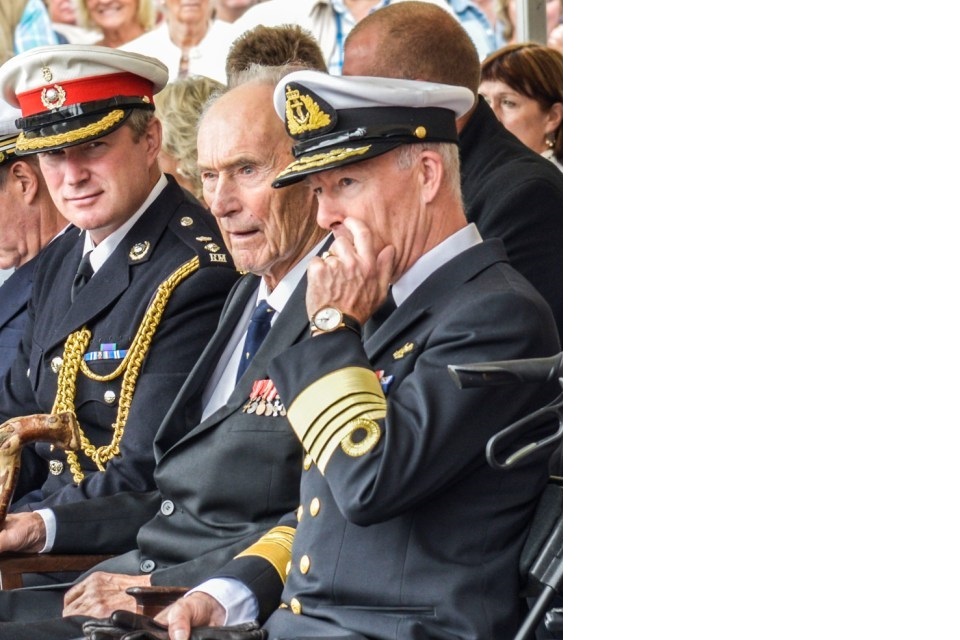 Several thousand members of the public gathered in Ålesund's town square to watch Her Highness Princess Astrid, Mrs Ferner, the older sister of His Majesty King Harald V of Norway and Mayor of Ålesund Bjørn Tømmerdal unveil the statue together with Rønneberg.
In his speech Rønneberg, a member of Norwegian Independent Company, Kompani Linge, humbly reminded attendees of the contribution of his colleagues and the many others involved in the Norwegian Resistance movement. He spoke of the importance of teaching younger generations about defence history and current defence affairs.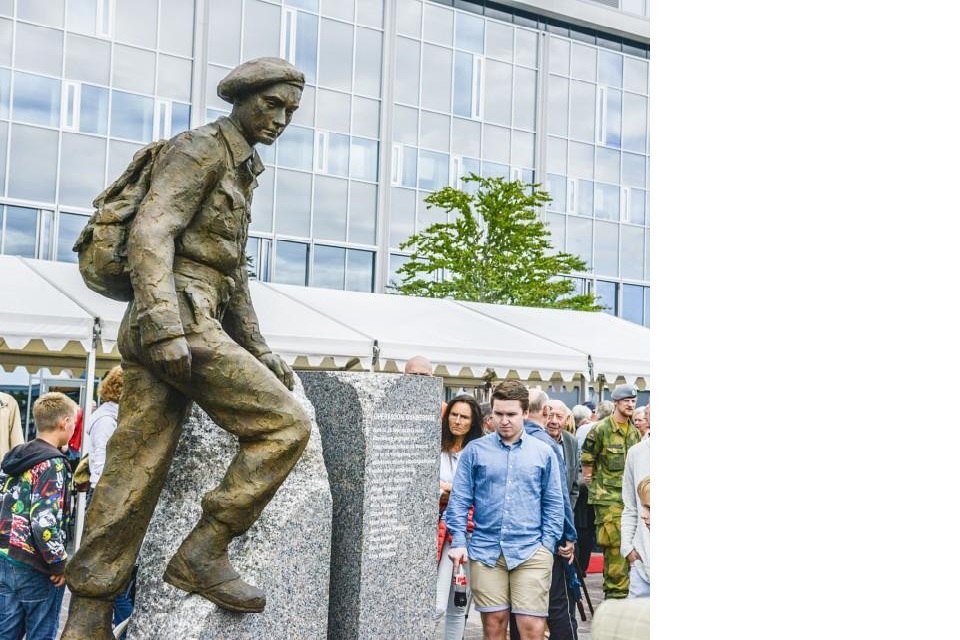 The statue was created by sculptor Håkon Anton Fagerås and in an initiative by Ålesund East Rotary Club, Aalesunds Museum and Sparebanken Møre to honour Joachim Rønneberg. After the war Rønneberg worked for many years as a broadcast journalist with state broadcaster NRK
Published 1 September 2014