World news story
UK ratified the Protocol to the CANWFZ treaty
UK ratified the Protocol to the Treaty on a Nuclear-Weapon-Free Zone in Central Asia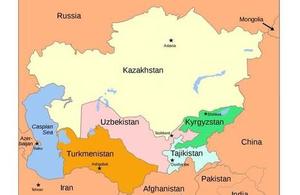 On 30 January 2015 the Protocol to the Central Asian Nuclear-Weapon-Free Zone treaty entered into force in the United Kingdom after ratification by the Parliament.
The Central Asian Nuclear-Weapon-Free Zone treaty was signed by Kazakhstan, Kyrgyzstan, Tajikistan, Turkmenistan and Uzbekistan in September 2006 in Semipalatinsk, Kazakhstan. The treaty prohibits the states of the region from manufacturing, acquiring, testing, or possessing nuclear weapons.
All five Permanent Members of the UN Security Council – China, France, Russia, United Kingdom and United States - signed the Protocol to the treaty on May 6, 2014, which provides legally binding assurances not to use or threaten to use nuclear weapons against Central Asian states.
Mr George Edgar, British Ambassador in Uzbekistan, said:
The UK Government welcomes and supports the Central Asian states' commitment to enhance the international non-proliferation regime. Ratification of this Protocol underlines the UK's commitment to the principles of Nuclear Weapon Free Zones, and our recognition of the role that negative security assurances can play in preventing the proliferation of weapons and enhancing regional and international security.
Published 3 March 2015