Press release
UK provides the best IP regime in the world
The Intellectual Property Office has been praised for the quality of its rights granting and other services.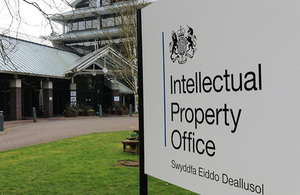 The UK provides the best intellectual property (IP) regime in the world, according to the latest Taylor Wessing Global Intellectual Property Index report, published 12 November 2013.
The report, which compares 36 jurisdictions across the world, looks at a wide range of indicators and provides a ranking of the best and worst places to obtain, exploit and enforce particular types of intellectual property.
The UK, which topped the composite list, ranked top for both trade mark and copyright regimes, second for patents and fifth for designs. The Intellectual Property Office (IPO) was specifically praised for the quality of its services, especially for small businesses. Reform of the legal framework, in particular the progress of the newly renamed IP Enterprise Court, was noted as being popular with those seeking 'fast but fair' expert proceedings for simple technology cases.
Lord Younger, Intellectual Property Minister, welcomed the report and said:
I am delighted that the UK has reclaimed the top spot of the highly respected Global IP Index rankings.

This report confirms the UK's world-leading position in the IP environment and underlines the UK's strength as the best location for innovative businesses.

The IPO is rightly praised for the quality of its rights granting and other services, especially for small businesses. It has made real progress with reform of the new IP Enterprise Court which is delivering for inventors and creators across all IP domains: streamlining the litigation process, bringing down costs and tackling content infringement on line.
Taylor Wessing is a leading international law firm, which produces the Global Intellectual Property Index.
Published 14 November 2013