News story
UK picks The Lake District as 2016 World Heritage nomination
Culture Minister announces nomination.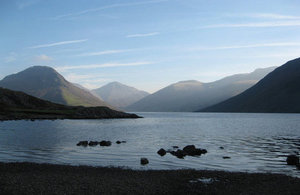 The Culture Minister Ed Vaizey has announced that The Lake District can go forward as the UK's World Heritage nomination in 2016.
Culture Minister Ed Vaizey said:
" The UK's heritage is world renowned and the Lake District, England's largest National Park is one of our heritage jewels. The UNESCO nomination process can be very demanding and success is not guaranteed but I believe the Lake District deserves to be recognised and inscribed as a World Heritage Site and I wish all involved the very best."
Along with the Lake District, 5 other sites came forward to be considered for nomination. These were Chatham Dockyard and its Defences, the Flow County, Jodrell Bank Observatory, the Zenith of Iron Age Shetland, and the Twin Monastery of Wearmouth-Jarrow.
The nomination of The Lake District in 2016 by the Independent Expert Group will follow bids already invited from the Forth Bridge near Edinburgh in 2014, and Gorham's Cave Complex in Gibraltar in 2015.
All three sites are on the UK's tentative list of potential future World Heritage nominations. An independent Expert Group has recently assessed bids from sites that came forward and England's Lake District was recommended as the next site to be invited to prepare a nomination to UNESCO in 2016.
Once the site's nomination has been submitted, it will undergo a demanding process of scrutiny and evaluation by UNESCO and its advisory body, the International Council on Monuments and Sites. UNESCO's World Heritage Committee is expected to take the final decision on the Lake District in June 2017.
Published 9 January 2014