UK pays tribute to former President Nelson Mandela
As the news of the death of Nelson Mandela was announced tributes poured in from around the world.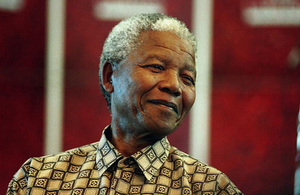 As the 10 days of mourning for Nelson Mandela pass, UK in SA collates some of tributes from Great Britain.
HM Queen Elizabeth
"Nelson Mandela's legacy is the peaceful South Africa we see today."
The Queen was deeply saddened to learn of the death of Nelson Mandela last night. He worked tirelessly for the good of his country, and his legacy is the peaceful South Africa we see today.
Her Majesty remembers with great warmth her meetings with Mr. Mandela and sends her sincere condolences to his family and the people of South Africa at this very sad time.
HRH Prince Charles
"Mr Mandela was the embodiment of courage and reconciliation. He was also a man of great humour and had a real zest for life. With his passing, there will be an immense void not only in his family's lives, but also in those of all South Africans and the many others whose lives have been changed through his fight for peace, justice and freedom."
"The world has lost an inspired leader and a great man. My family and I are profoundly saddened and our thoughts and prayers are with his family."
On first learning of the news on 5 December 2013, Prime Minister David Cameron said: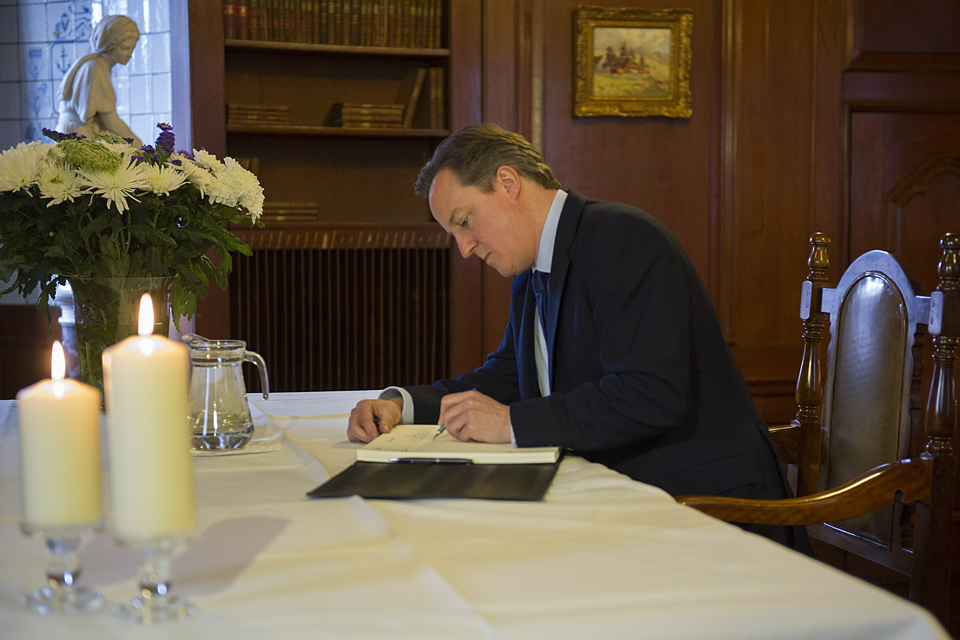 "A great light has gone out in the world. Nelson Mandela was a towering figure in our time; a legend in life and now in death - a true global hero. Across the country he loved they will be mourning a man who was the embodiment of grace. Meeting him was one of the great honours of my life.
My heart goes out to his family - and to all in South Africa and around the world whose lives were changed through his courage."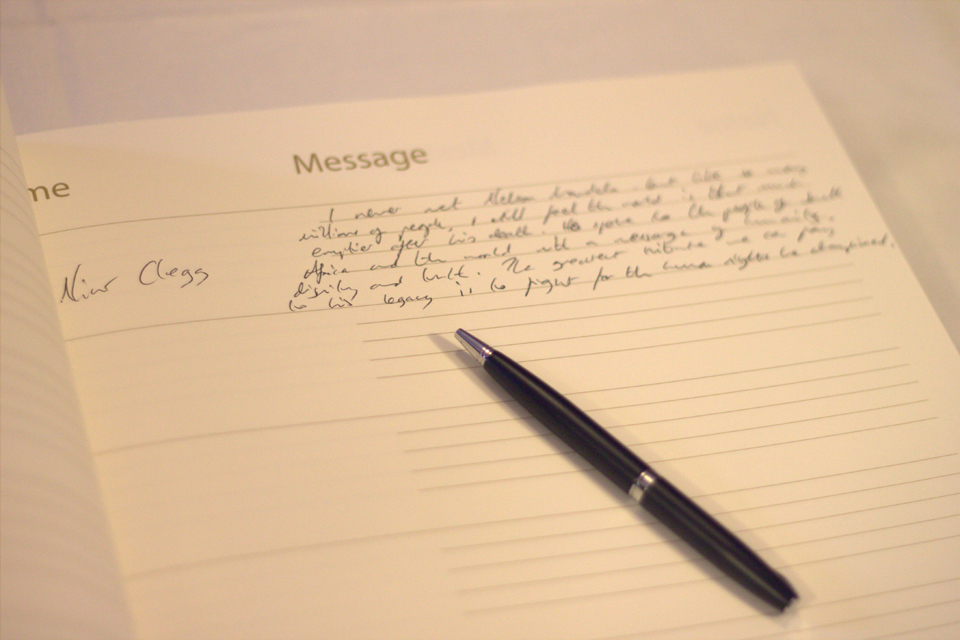 Deputy Prime Minister Nick Clegg signed the condolence book in South Africa House with the words, "I never met Nelson Mandela, but like so many millions of people, I still feel the world is that much emptier after his death. He spoke to the people of South Africa and the world with a message of humanity, dignity and truth. The greatest tribute we can pay to his legacy is to fight for the human rights he championed."
Following the death of Nelson Mandela, the Foreign Secretary William Hague said:
"It was with great sadness that I learned of the death of Nelson Mandela. Nelson Mandela was one of the greatest moral and political leaders of our time. His life story is a compelling and inspiringly profound political journey. An international icon and inspiration to millions, his appeal transcended race, religion and class. He was at once a leader of immense character and strength, and a man closely attuned to the needs of his people.
Nelson Mandela once wrote, "I don't think there is much history can say about me." Yet he will be remembered forever for his lifelong fight against racial oppression, not least during his 27 years of incarceration, and as the first freely elected leader of a multi-racial South Africa. His name will echo down the ages for his immense contribution to his country, to Africa, and to the world, and his tireless work for peace and reconciliation. He set a powerful example to us all of sacrifice and enormous fortitude. His courage, humility and sense of forgiveness have secured his place in history."
Statement by British High Commissioner to South Africa Mrs Judith Macgregor
"I was deeply saddened to hear of the death of former President Nelson Rolihlahla Mandela. My thoughts and prayers are with his wife Graça and his whole family. I also extend my deepest sympathies to the people of South Africa at this sad time.
The enduring love, admiration and respect the South African people hold for Madiba is shared by so many across the world, including the United Kingdom. He has guided South Africa on a remarkable journey and will forever be remembered as the father of the nation.
His extraordinary and inspiring leadership has moved generations of people around the globe. Madiba's moral example will continue to resonate for generations to come.
May his soul rest in eternal peace."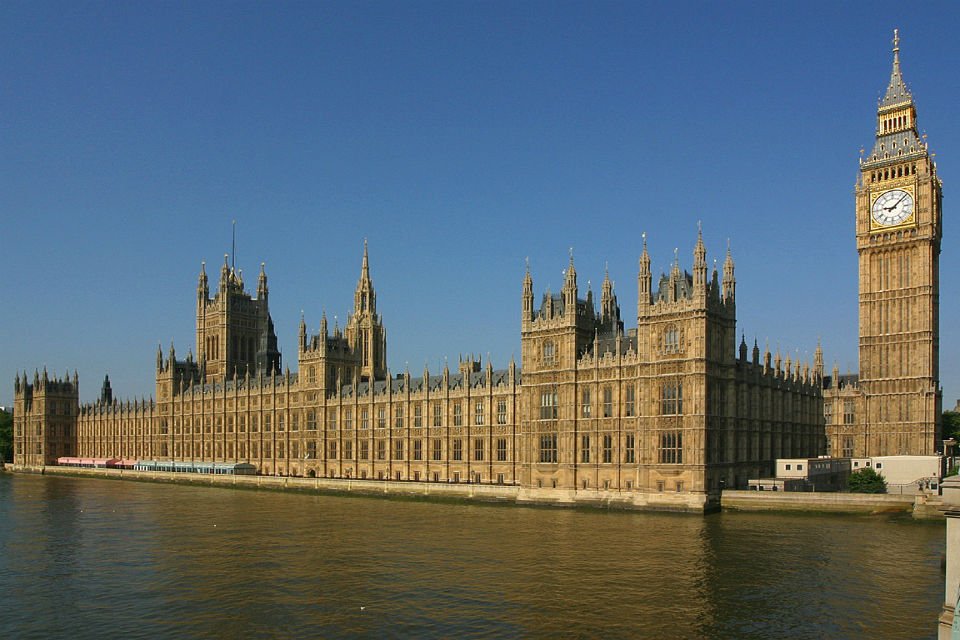 The British and South African Parliaments held special joint sittings on the 9th of December to commemorate the passing of Nelson Mandela. The British Parliament held another sitting on the 12th of December to celebrate the life and achievements of the great man.
Published 18 December 2013