Press release
UK offers support to Philippines following Typhoon Yolanda
FCO Minister of State Hugo Swire sends condolences to those affected by Typhoon Yolanda and offers support to the Government of the Philippines.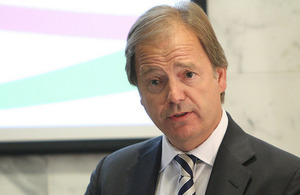 Speaking today the Right Honourable Hugo Swire MP said:
I offer my sincere condolences to the people of the Philippines following the devastation caused by Typhoon Yolanda. A DFID team has already arrived in the Philippines. In consultation with the UN and the Philippine Government, they will assess what assistance the UK can offer as a matter of urgency.
There are currently no reports of British nationals killed or injured, although some have been affected by storm damage and communication difficulties. The British Embassy in Manila has been offering consular advice to British nationals and those wishing to contact family and friends who are in the Philippines. The priority now is to reach the remote communities that have been cut off by the storm and help Philippine authorities in their effort to meet their urgent needs.
Any British nationals affected by the Typhoon should contact 00 632 858 2200 as soon as possible for assistance.
Our thoughts are also with Filipinos resident in the UK who will be worried about friends and family back in the Philippines.
Further information
Follow Foreign Office on Twitter, Facebook and Google+
Published 9 November 2013