UK Music publishes study into economic contribution of live music
Research shows music tourists contribute at least £864 million a year to the UK economy.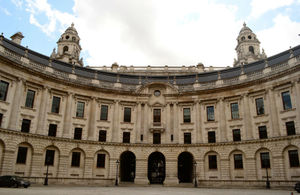 UK Music has today published Destination Music which looks at the contribution of music festivals and major concerts to tourism in the UK.
"I am hugely excited by the findings of this research," said UK Music Chief Executive Feargal Sharkey. "Its message is crystal clear: music provides a huge boost to UK tourism, it drives growth, it sustains thousands of jobs across all regions and it enhances our lives.
"I am optimistic that policy-makers will view this data and acknowledge there is even more we could achieve, especially when it comes to attracting overseas visitors."
The research, carried out by Bournemouth University's International Centre for Hospitality, revealed that:
Large-scale live music across all regions of the UK attracts at least 7.7 million attendances by domestic and overseas music tourists
Collectively they spend £1.4bn during the course of their trip
This is a positive contribution of £864m (GVA) to the national economy and equivalent to 19,700 full-time jobs
Although 5% of all music tourists come from overseas, they contribute 18% of total music tourist spending
Global reputation
Commenting on the study, Creative Industries Minister Ed Vaizey said: "People are travelling to and within the UK to see our musicians and bands perform while many overseas festivals feature British artists among their headline acts. This underlines the fact that the UK music industry is one of the strongest in the world."
The UK tourism industry generates £90 billion for the economy every year, employing 1.36 million people and supporting more than 200,000 businesses. In March 2011 The Government published its Tourism Strategy which aims to capitalise on the opportunities of next year's Olympics and Diamond Jubilee to bring in an extra £2 billion of spending from overseas visitors, creating thousands of jobs over the next four years.
Further information
Published 16 May 2011