World news story
UK Minister visits Tajikistan to discuss cooperation
The Rt Hon Desmond Swayne MP arrives in Tajikistan to discuss UK cooperation.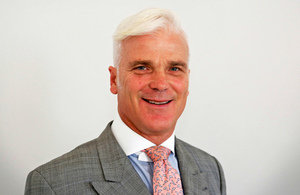 The Rt Hon Desmond Swayne MP, Minister of State for International Development arrived in Tajikistan today to meet with senior government officials, members of civil society and the business community to discuss the UK's ongoing and future cooperation.
The Minister's visit will focus on the bilateral relationship between the Government of Tajikistan and the United Kingdom, in particular, the UK's support to economic development, good governance and resilience.
Speaking in Dushanbe Desmond Swayne MP said:
I'm very pleased to be here in Tajikistan on my first visit since taking on Ministerial responsibility for Central Asia. I look forward to my discussions with government, business and civil society on how the UK's partnership is delivering results in important areas such as economic development and good governance. I also look forward to agreeing how we can strengthen our partnership as we move forward.
Department for International Development (DFID)
The Department for International Development (DFID) leads the UK's work to end extreme poverty. We're ending the need for aid by creating jobs, unlocking the potential of girls and women and helping to save lives when humanitarian emergencies hit.
DFID works with a range of implementing partners in Tajikistan including multilateral development banks such as the World Bank; international government agencies such as the German Gesellschaft für Internationale Zusammenarbeit (GIZ); and Non-Governmental Organisations like Save the Children Fund.
DFID also provides financing to global funds which work in Tajikistan and play an important role in development. These include: the Climate Investment Fund, the Global Fund for Aids, Tuberculosis and Malaria; and the fund to support Scaling up Nutrition.
Document information
Published: 15 February 2016