World location news
Tajikistan and the UK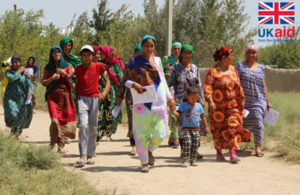 DFID Profiles set out how our country programmes contribute to delivering the UK Aid strategy for the financial years 2017/18 to 2018/2019.
published
Worldwide news story

published
Worldwide news story
Our mission
We develop the UK's bilateral political and economic relationship with Tajikistan. We deal with a wide range of political, consular, commercial, security, defence and economic issues which are of interest to the United Kingdom and Tajikistan. The Department for International Development (DFID) manages the UK's aid programme to Tajikistan and Kyrgyzstan.
Documents