UK Minister for the Caribbean to visit Jamaica
Mr Grant Shapps MP, the British Minister for the Caribbean, will visit Jamaica on 26-27 August 2015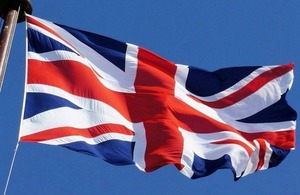 The visit will focus on further strengthening the excellent relationship between the UK and Jamaica. Mr Shapps will meet Prime Minister Portia Simpson Miller, Foreign Minister A.J Nicholson and Minister of National Security Peter Bunting.
During these meetings the Minister will discuss the strong links between the UK and Jamaica and explore further co-operation in areas of shared interest, including the promotion of bilateral trade and investment and tackling the threat to both countries from drugs and organised crime.
Ahead of the visit Minister Shapps said:
Jamaica and the UK have a longstanding relationship. I am delighted to be making my first visit to the Island, celebrating the strong links and shared values which continue to unite us in the 21st century. I look forward to seeing my opposite numbers and discussing our plans for the UK and Jamaica's future cooperation.
Notes for Editors:
A biography for Mr Shapps can be found here
Published 25 August 2015