UK Minister for Europe visited Montenegro
Minister for Europe David Lidington visited Montenegro to discuss EU accession progress with officials and civil society representatives.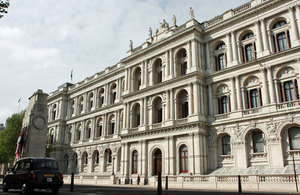 During his visit on 8 June, the Minister met Montenegrin Deputy Prime Minister Dusko Markovic, Foreign Affairs and European Integration Minister Milan Rocen and Finance Minister Milorad Katnic. Minister Lidington talked to them about Montenegro's Euro-Atlantic accession process, and the importance of meeting the seven key EC priorities.
He also met representatives of prominent NGOs, who presented their views of the situation in Montenegro.
This visit was the first UK ministerial visit to Montenegro since 2006.
Published 8 June 2011