World news story
UK Minister discusses Tunisia's Transparency Commitments
The UK is supporting governmental reform in Tunisia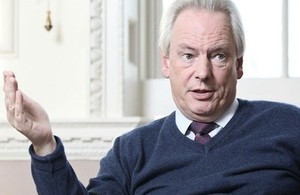 Mr Francis Maude, Minister for the Cabinet Office covering government transparency and public sector efficiency and reform, made an official visit to Tunis on 24 July. The visit was part of our ongoing work to assist the Tunisian authorities in its efforts to fight corruption. The visit aimed to express the UK's commitment to support Tunisia's good governance strategy.
The UK was one of the first 8 founding countries that launched the Open Government Partnership (OGP) in September 2011. The OGP is a global effort to make governments better by promoting transparency, empowering citizens, fighting corruption, and harnessing new technologies to strengthen governance.
During the visit Mr Maude met Prime Minister Ali Laarayedh, Finance Minister Elyes Fakhfakh, Minister for Governance and anti-corruption Abderahmen Ladghem and a number of civil society representatives. He reiterated the UK's support to governmental reform and efforts to promote transparency in Tunisia. Mr Maude discussed Tunisia's eligibility to join the OGP and the action plan, setting out the Government's commitments on open government, that would be required. These commitments are developed through a multi-stakeholder process, with the active engagement of citizens and civil society.
The Minister emphasised the importance of capitalising on the role good governance and anti-corruption institutions and partners can play to help recover Tunisia's economy.
The UK, through the British Embassy Tunis, is already supporting the development of the Tunisian economy by working with international organisations, with significant funding through the EU, World Bank, African Development Bank and other institutions. Through our chairmanship of the G8 Deauville Partnership in 2013 the UK is establishing a Small and Medium-Sized Enterprises' mentoring programme which will see transition countries benefit from skills and expertise sharing.
The British Embassy Tunis is also supporting efforts by the EU to negotiate a Deep and Comprehensive Free Trade Area (DCFTA) that will eventually deliver greater market access and stimulate trade between EU member states and Tunisia.
For more information
Published 30 July 2013