World news story
UK looks forward to Havana's International Trade Fair (FIHAV 2013)
UK eager for more opportunities to foster trade and investment in Cuba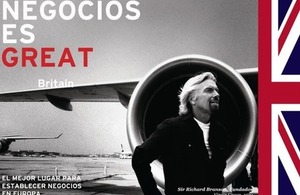 The UK will be present at FIHAV 2013 international trade fair to be held at the Expocuba exhibition centre. Twenty British companies will display new technologies and progress in areas such as health, agriculture, renewable energy, building, food industry etc.
Our aim is to boost bilateral economic and trade relations between the UK and Cuba with a focus on specific areas such as renewable energy, tourism and biotechnology among others. The UK is also a global centre for raising and investing capital.
UK Day will be celebrated on November 5th in the British Pavilion.
Ambassador Tim Cole commented on the event:
"The British economy continues to be one of the world's biggest economies. Science, technology and innovation all drive prosperity and growth in the UK so we are an ideal partner for business and investment with Cuba."
Note to editors:
To request an interview with the Ambassador or any other member of the British delegation you can contact us at: (53 7) 214 2213, E-mail: tania.munoz@fco.gov.uk
Press Office British Embassy Havana Tel: ( (53 7) 214 2213/ 214 2225 Fax: (53 7) 214 2218 E-mail: tania.munoz@fco.gov.uk FB: www.facebook.com/ukincuba The Ambassador Tim Cole on Twitter: @HMATimCole
Published 1 November 2013