UK holiday company collapses
Information for travellers affected by the collapse of tour operator Goldtrail Travel Limited. The company operated flights and holidays to Greece and Turkey.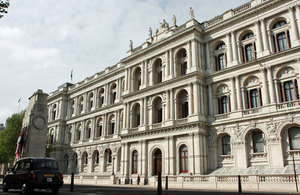 Goldtrail was part of the Civil Aviation Authority's (CAA) ATOL (Air Travel Organisers Licensing) scheme which is making arrangements for customers abroad to travel home at the end of their holidays. **
**
According to the Civil Aviation Authority (CAA) website (information correct as of 0830 Monday 19 July), all inbound flghts from Turkey and Greece will operate as scheduled over the weekend, and up to and including Monday 19 July 2010. Passengers who are due to return to the UK are advised to go to the airport as originally scheduled
Detailed information relating to inbound flights from Tuesday 20 July 2010 will be posted to the CAA website as soon as they become available.
Goldtrail customers abroad seeking general information can call the CAA on 0044 203 4410846.
Please visit the CAA website for the latest information.
Published 19 July 2010