News story
UK government support for Inner Firth of Tay
Nearly £600,000 of government funding is being provided for the Inner Tay Regeneration Scheme in Perth and Kinross.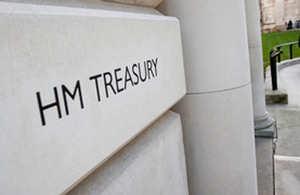 Perth and Kinross Council will receive £592,000 to support the installation of pontoon landing stages at three locations on the Inner Firth of Tay - Perth, Elcho Castle and Willowgate.
This will make a huge difference to visitor numbers, boosting local employment and skills opportunities to deliver sustainable economic growth to the area.
This funding comes from the UK government's Coastal Communities Fund, established by Danny Alexander in 2012 to support economic development projects in coastal areas across the UK. Since its launch, projects in Scotland have received nearly £18 million of funding, equal to 50% of the revenues generated by the Crown Estate's marine assets in Scotland. This funding is forecast to create or safeguard nearly 1,400 jobs across the country.
Chief Secretary to the Treasury Danny Alexander said:
As someone who grew up in a coastal community, I know the value of targeted government investment in support people's livelihoods across Scotland. That's why I'm delighted to be able to provide nearly £600,000 of funding to regenerate the Inner Firth of Tay, which will provide more jobs and investment for people across the area.

Overall, hundreds of communities across Scotland have benefitted from nearly £18 million from the Coastal Communities Fund, creating jobs and making sure that some of our most remote and fragile communities share in the economic recovery.
Perth and Kinross Councillor John Kellas said:
Perth & Kinross Council welcomes this award of funding which will help grow the tourist economy of the region through increased use of the river for leisure and recreation. Funding will assist the development of pontoons and landing stages which will allow boat operators to establish services and land passengers at key locations on the river. This will strengthen regional tourism by linking with other planned investment in transport infrastructure, water based sports, paths and tourist and cultural facilities and attractions, creating additional employment and training opportunities.
Published 26 March 2015