Press release
UK Government secures EU support for fisheries affected by Russian ban
EU deal struck to help Scottish fishermen combat Russian trade embargo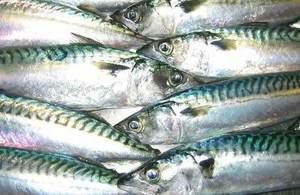 Fishermen affected by the Russian food export ban will benefit from EU wide support thanks to lobbying by the UK government, Fisheries Minister George Eustice announced last night.
The UK has led on securing a change to EU law so mackerel and herring fishermen can 'bank' a higher proportion of their quota this year and use it next year instead. This will provide more time for industry to make trade deals with new international markets, making up for the loss of Russian trade.
The EU Fisheries Council has now agreed to 'bank' 25% of 2014 quota, up from the standard 10 per cent, and roll it over for use in 2015. The Russian ban has had the biggest effect in Scotland where fishermen hold 70% of the UK mackerel quota.
Fisheries Minister George Eustice said:
"We pledged support for our world class mackerel industry following this unjustified ban and have been campaigning hard in Europe ever since.
"This success is a great example of industry and Government working together to deliver swift, practical help and shows the UK's leadership in Europe.
"This will provide time to negotiate more trade deals for mackerel so our fishermen can take their catch to what we hope will be a bigger, more valuable market."
The decision follows Secretary of State Elizabeth Truss' visit to Peterhead in August where she heard first-hand about the effects of the Russian ban on Scottish fishing businesses and the need for quota flexibility.
The agreement will support the Government's wider efforts to help the industry develop new markets for British mackerel. There have been recent Government led trade visits to Vietnam, Japan and Hong Kong where mackerel was promoted to buyers from Asia. British mackerel will also be promoted at China Fisheries in Qingdao next month.
The UK government has also been working with the EU reopen the Nigerian market, which is an important alternative for the industry – some companies are now successfully exporting following import restrictions imposed by the Nigerian Government earlier this year.
Welcoming the news that fishermen affected by the Russian food export ban will benefit from EU support thanks to lobbying by the UK Government the Scottish Secretary Alistair Carmichael said:
"I warmly welcome today's announcement. This underlines the UK Government's commitment to use our influence in the corridors of power in Brussels to secure legal changes that will benefit both mackerel fishermen and processors in Scotland.
"This is a great example of the UK Government working together with industry and major Scottish fishing communities such as those in the North East to help ensure fishing will be as much a part of Scotland's future as it has been of our past."
Notes to Editors:
EU rules limit banking of quota into the following fishing year to 10%.
This year the UK government secured 290,000 tonnes of mackerel quota for UK fishermen. This was an increase of 85% on 2013.
Last night decision will mean fishermen could potentially reserve 72,500 tonnes for activities next year when new and alternative markets are expected to have been identified.
Russia's market for our fisheries account for 18% of our mackerel exports and generated £16m last year.
The full list of stocks now illegible to bank 25% of quota: North Sea Mackerel Western Mackerel North Sea Herring Atlanto-Scandian herring Baltic herring Baltic sprat
Published 14 October 2014