Press release
UK Government passes power to set teachers' pay to Cardiff Bay
The Government has announced a number of changes to the Wales Bill...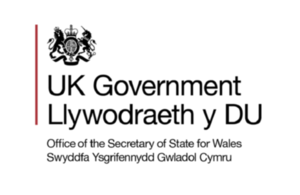 The Government has announced a number of changes to the Wales Bill, including its intention to devolve responsibility for pay and conditions of teachers in Wales to the National Assembly and Welsh Government.
Amendments to the Wales Bill, tabled by Wales Office Minister, Lord Bourne, will see Peers debate the proposal on Monday 7 November.
Alun Cairns, Secretary of State for Wales, said:
This is the first of a series of changes we're making to the Wales Bill resulting from the positive discussions I've been having with the First Minister, the Presiding Officer and a range of key stakeholders.

Education is a devolved matter and it makes sense for the Assembly and Welsh Ministers to decide the pay and conditions of teachers' in Wales.

Devolving teachers' pay is a key priority for the Welsh Government. We'll bring forward amendments later in the Bill's Lords stages to devolve another priority - the Community Infrastructure Levy (CIL) and I hope to be able to announce further changes in the coming weeks.

I want a clear and lasting devolution settlement that works for Wales and for the UK as a whole. I am happy to consider devolving further powers to the Assembly and the Welsh Government where there's a clear purpose for doing so.
On Monday 31 October The Wales Bill began its Committee stage in the House of Lords. A second day of Committee is scheduled for November 7.
Published 4 November 2016