World news story
UK government announces 2014 Marshall Scholarship winners
This was published under the 2010 to 2015 Conservative and Liberal Democrat coalition government
The prestigious Marshall Scholarship selects university students from across the United States to study in the United Kingdom.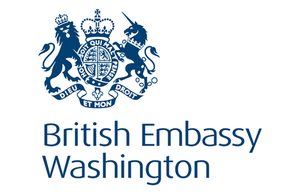 The 34 winners of the prestigious Marshall Scholarship will pursue graduate degrees at top UK academic and research institutions in fields varying from robotics to migration studies, international conflict to sustainable development, and modern writing to mathematics.
Commenting on the 2014 class of Marshall Scholars, British Ambassador Sir Peter Westmacott said:
I am delighted to congratulate this year's Marshall Scholarship recipients, selected for the UK government's flagship programme for American graduate students. The 2014 Marshall Scholars are among the finest and brightest young American minds chosen from an impressive pool of applicants from across the United States.
In the 60 years since the establishment of the Marshall Scholarship, alumni have become some of the most influential figures in their respective fields, including politics, law, business, education, media, culture, and diplomacy. I am confident the 2014 Marshall Scholars will build on this distinguished tradition and continue to strengthen the close bond between the American and British people, governments, and universities. I know that these young men and women will serve as excellent ambassadors for the United States during their time in the UK, and will return to uphold the importance of the UK-US relationship.
About the Marshall Scholarship
Named for Secretary of State George C. Marshall, the Marshall Scholarship Programme began in 1953 as a gesture of gratitude to the people of the United States for the assistance that the UK received after World War II under the Marshall Plan. The scholarships offer talented young Americans the chance to study for up to three years at a UK university of their choice. Today, the Marshall Scholarships continue to serve not only as a living gift from the UK government to the US for the Marshall Plan, but also as a way to deepen and strengthen the transatlantic relationship through education and cultural exchange. Since the programme's inception, more than 1,700 young Americans have become Marshall Scholars. Prominent alumni of the Marshall Scholarship include:
Supreme Court Associate Justice Stephen Breyer
Pulitzer Prize-winning authors Anne Applebaum, Tom Friedman and Dan Yergin
US Deputy Secretary of State William Burns
Roger Tsien, the American biochemist who was jointly awarded the 2008 Nobel Prize for Chemistry, for his work on fluorescent proteins that enable bioscientists to study disease and cell malfunctions
Reid Hoffman, creator of social networking platform LinkedIn
Ray Dolby, the late inventor of the Dolby sound system
Patrick Byrne, president/chairman of Overstock.com
Peter Orszag, former Director of the White House Office of Management and Budget
Media enquiries about the Marshall Scholarship Programme and any of this year's winners should be directed to Drew Snyder, Drew.Snyder@fco.gov.uk / 202-588-6797
Document information
Published: 4 December 2013