UK film industry gives economy £4.6bn boost
Report shows number of jobs in the sector is also on the rise.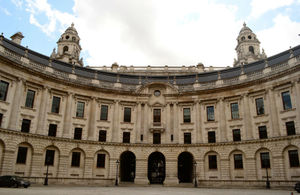 UK film contributes more than £4.6 billion to UK GDP and more than £1.3 billion to the Exchequer, an independent report published today has shown.
The Economic Impact of the UK Film Industry, published by Oxford Economics, shows the industry's growth outstrips the UK economy as a whole and suggests the overall picture is one of continued long-term growth.
The number of jobs has also risen, with the UK film industry supporting 117,000 direct and indirect jobs, up from 100,000 in 2009. Nearly three-quarters of the workforce are graduates and earn a significantly higher-than-average salary.
"This report clearly highlights the huge contribution that the UK film industry makes to long-term economic growth," Creative Industries Minister Ed Vaizey said.
"The UK's successes at the BAFTA and Academy Awards celebrate the wonderful creative talents and accomplishments of UK film, but this report reminds us of the crucial role the industry plays in job creation, tourism, inward investment and the promotion of all that is great about Britain."
The report, commissioned by the BFI and Pinewood Shepperton Plc, also shows that films depicting the UK are responsible for generating about a tenth of overseas tourism revenues.
Further information
Published 17 September 2012