World news story
UK Experts at Child Protection Conference
As part of this conference, the British Embassy are flying over two experts from the UK's Child Exploitation Online Protection Centre (CEOP)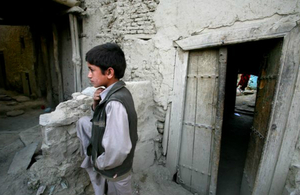 Between 26th and 28th March Kuwait University Women's Unit at the Faculty of Social Sciences are hosting a conference entitled "Issues and Policies of Child Protection".
As part of this conference, the British Embassy are flying over two experts from the UK's Child Exploitation Online Protection Centre (CEOP). They will deliver a session at 11am on Wednesday 27th on how the UK attempts to combat exploitative crime committed against children online, particularly – and sadly – sexual abuse.
Even though this issue is one that transcends national boundaries, local legislation and willingness to seek out and prosecute these crimes in any given jurisdiction remains vital.
This feeds into the wider challenge; cooperation between law enforcement agencies, public prosecutors, internet service providers and social media corporations the world over - which is absolutely necessary to the protection of vulnerable children and young adults. The UK is pleased to be at the forefront of this fight, and we are delighted to continue our cooperation with Kuwait in this crucial field.
The British Embassy in Kuwait hope that academics, journalists, childcare professionals, law enforcement practitioners, and other interested parties will be able to join CEOP and the Kuwait University's Women's Unit for this session and the wider conference, which is bound to boast a number of highly recognised speakers across different disciplines.
Published 26 March 2013