World news story
UK Day at the Faculty of Organisational Sciences in Belgrade
Ambassador Davenport and Dean of FON Martic opened FON's first-ever United Kingdom Day.
Her Majesty's Ambassador Michael Davenport and Dean of the Faculty of Organisational Sciences (FON) Prof Dr Milan Martic opened FON's first-ever United Kingdom Day. The Day celebrated FON's partnerships with UK institutions, and education sector co-operation between the UK and Serbia.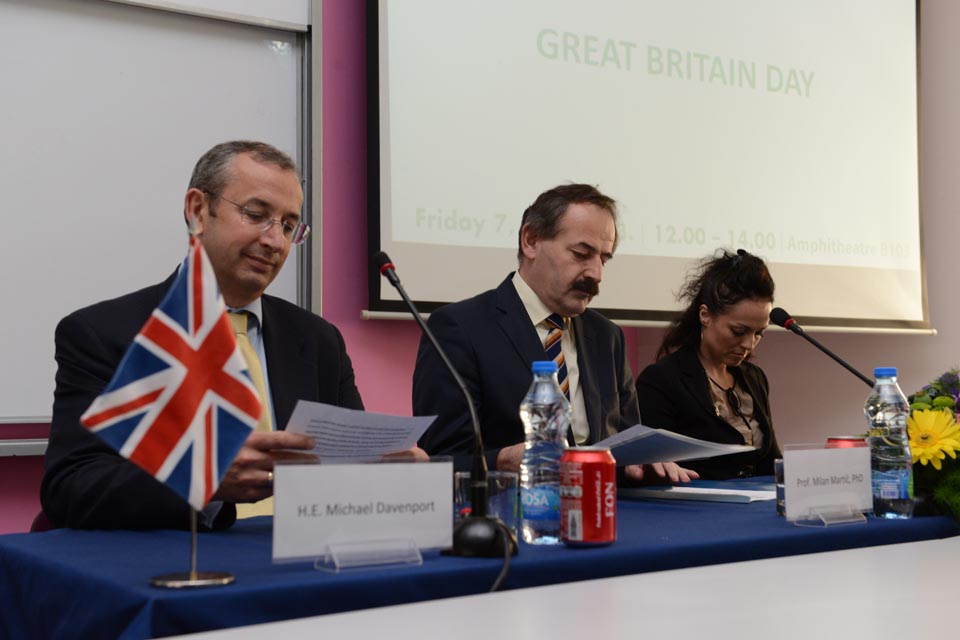 Participants discussed postgraduate partnerships, scholarships, and development and employment opportunities in business, in a programme organised with the support of: the British embassy; representatives from FON's partners, Middlesex University and the University of Cardiff; the British-Serbian Chamber of Commerce; the British Council; and successful UK-linked businesses established in Serbia – British American Tobacco, KPMG, and Jones Lang LaSalle.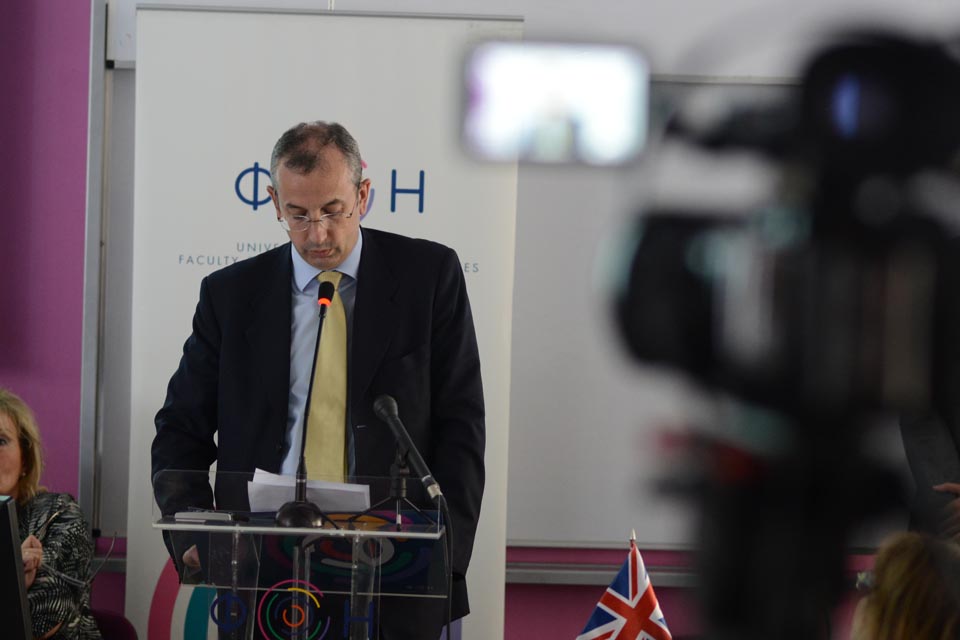 Ambassador Davenport underlined how important for students is to be well equipped with skills needed for competing at the global labour market and that UK qualifications (now available in Serbia) will help Serbian graduates to be competitive and attractive for successful businesses. Professors Maja Levi Jaksic, Alan Durant, Ifan Shepard and Hugh Dooms presented the postgraduate programme awarded as a dual diploma of Middlesex University and FON; and introduced the new Middlesex University professional PhD programme, available to Serbian students at FON shortly. Ms Zvezdana Crnogorac from the British embassy described the British Government's "Chevening Scholarship" programme, which has been awarded to several hundred Serbian students in the previous almost 30 years.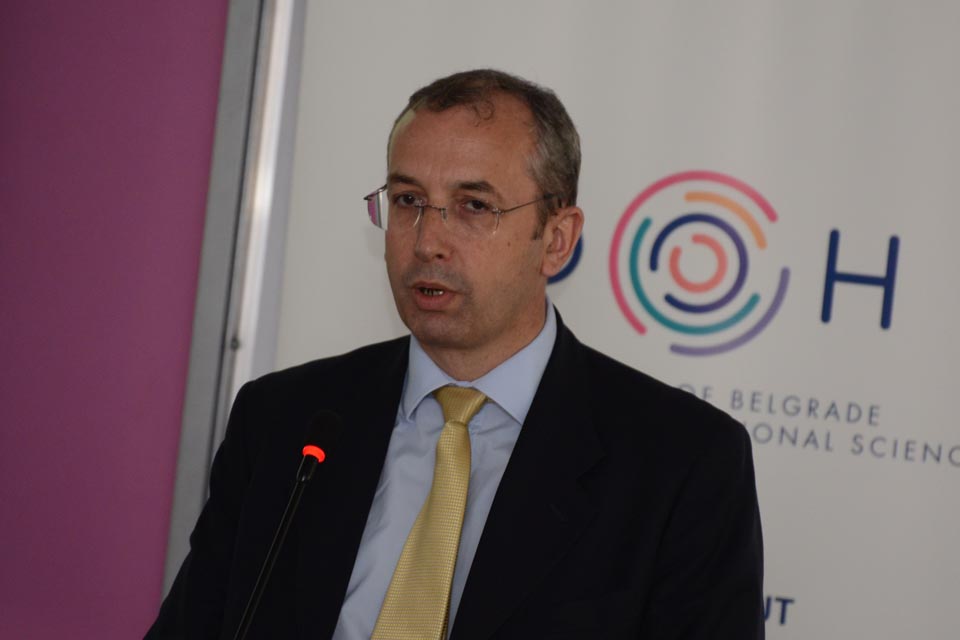 Finally, employers contributed to the UK Day by presenting reputable learning opportunities implemented in real business life of the British American Tobacco, KPMG and Jones Lang LaSalle.
Published 19 June 2013
Last updated 21 June 2013
+ show all updates
changes in style
First published.