World news story
UK companies visit Kazakhstan
Visit of British companies aims to build partnerships with Kazakh business community.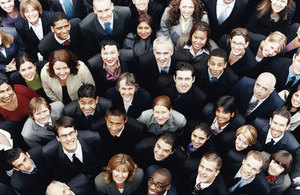 A delegation of 12 British companies visits Astana and Almaty from 18 to 21 February 2014. This business mission comprises UK companies from a wide range of sectors including:
exploration and mining
agriculture
education
green technologies
security
ICT
The 12 British companies will bring their best practice and technologies to Kazakhstan in order to meet their Kazakh counterparts from various companies, organisations and public bodies. The key mission aim is to establish a long-term business relationship beneficial for both sides.
During a 4 day visit the British business delegates will meet the representatives of Astana Innovations, National Chamber of Entrepreneurs, KAZNEX INVEST and other Kazakh companies and organisations during round-tables and individual meetings.
The mission is funded by UK Trade & Investment (UKTI) and part-financed by the European Union.
Notes for Editors:
For more information on the market visit, please contact Elvira.Yausheva@fco.gov.uk, +7 7172 55 62 17.
Follow us on Facebook and Twitter to know more about this mission.
Published 18 February 2014