World news story
UK companies meet key decision-makers in Kazakhstan
From:

Part of:

Published:

4 March 2014
This was published under the 2010 to 2015 Conservative and Liberal Democrat coalition government
UK companies discuss export opportunities and partnerships during multi-sector mission to Kazakhstan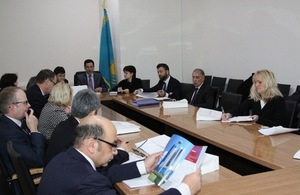 Twelve British companies visited Astana and Almaty on 18-21 February 2014 as part of a UK Trade & Investment (UKTI) multi sector trade mission. The UKTI mission enabled the UK companies to meet key decision makers and potential partners in key sectors. These included:
education
low carbon technologies
security
agriculture
ICT
A series of events were held around the mission's visit in Astana and Almaty in order to familiarise the mission members with the market and its opportunities. They also demonstrated the world-leading capabilities that the UK has to offer to Kazakhstan. This mission follows a series of successful government to government engagements, including the recent visit by the UK Prime Minister to Kazakhstan.
Opportunities in Kazakhstan
Kazakhstan offers a range of opportunities for UK companies in the said sectors. These include:
secondary, vocational and higher education development
low carbon technologies for agricultural sector
development of sustainable agriculture
development of Renewable Energy projects
coastal security, energy security
ICT sector development
Astana
In Astana the delegates had an opportunity to familiarise themselves with investment opportunities of Astana region by meeting with Astana Innovations and having had an Invest tour to Astana New City Special Economic Zone. There they had an opportunity to see examples of successful joint ventures between Kazakh and European companies.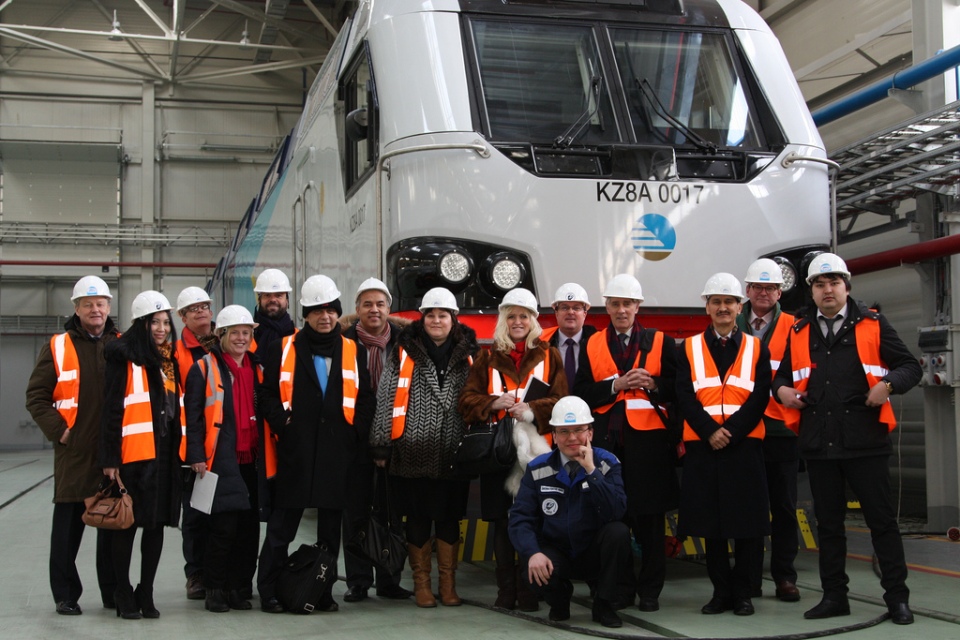 The delegates attended 2 round table events on "Development of Knowledge Partnerships" and "Diversification of Kazakhstan's Economy". At these roundtables they met:
Kasipkor – organisation responsible for the development of technical and vocational education
Centre for International Programs "Bolashak"
Kazakh Agro-Technical University named after S.Seifullin
KAZNEX Invest – export and investment agency
Nazarbayev University
Nazarbayev Intellectual Schools
National Teacher Training Institute "Orleu"
Capital Education
Samruk Green Energy LLP
PwC Kazakhstan
GRATA Law Firm.
The events were followed by a reception hosted by Her Majesty's Ambassador, Dr Carolyn Browne. This networking event enabled UK delegates to discuss business opportunities in the Kazakhstan market with representatives of local companies and British Business Group members.
Almaty
The Almaty programme included a briefing hosted by "Ernst & Young". This enabled the delegates better understand:
Kazakhstan's investment climate
finance regulations
employment taxes
other important data necessary for work in the local market
There was also a round table with National Chamber of Entrepreneurs of Almaty and Almaty Region.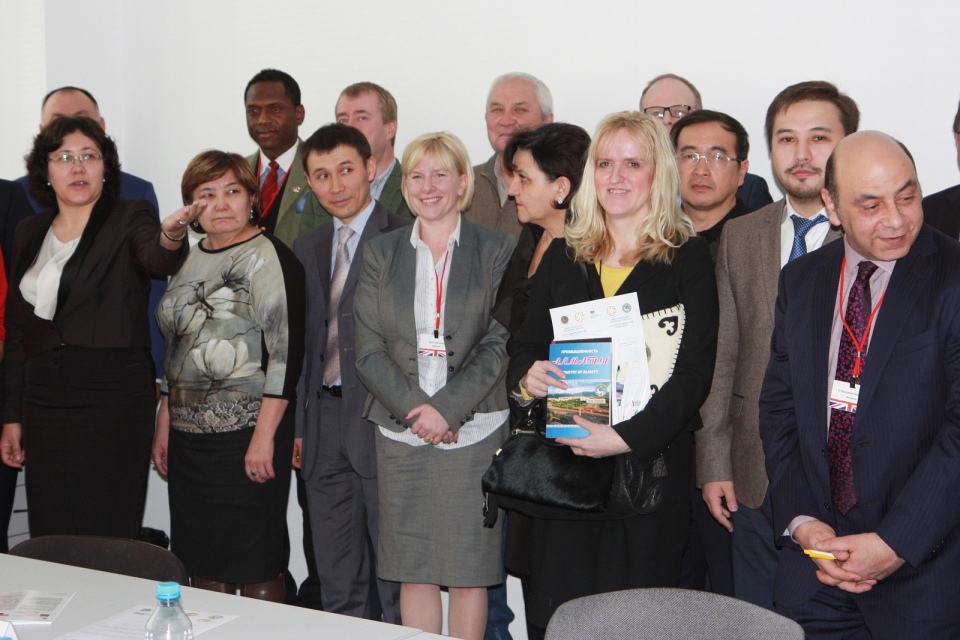 The round table was hosted by the Director of National Chamber of Entrepreneurs, Mr Erlan Stambekov. It was attended by representatives of:
Business and Industry Administration of Almaty
Almaty Development Centre
"Park of Innovative Technologies" Special Economic Zone
National Chamber of Entrepreneurs of Almaty Region
educational institutions
agricultural enterprises of Almaty and Almaty Region
UK delegates learned about priority sectors of Almaty Region as well as discussed potential co-operation with Kazakhstani companies operating in vocational education and agricultural sectors.
Contacts
UK companies seeking to develop their business in Kazakhstan should contact UKTI Kazakhstan via email or call +7 7172 55 62 14, +7 7172 55 62 37, +7 7172 55 62 19.
For further information regarding this visit please contact the Communications Section: +7 7172 55 62 17.