World news story
UK celebrates the legacy of 2012 London Games in Guangzhou
On 30 August, about 100 guests celebrated the first anniversary of the 2012 London Olympic & Paralympic Games in Guangzhou, south China.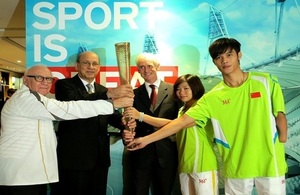 The British Consulate Guangzhou hosted this event in the downtown iconic IFC building, engineered by Arup. Attendees included the British Consul General Alastair Morgan, business contacts of UKTI, local special needs children, the vice chairman of Guangdong provincial Disabled Persons' Federation and friends of the British community.
Exactly one year after the opening of last year's Paralympics (29 August), the guests witnessed this GREAT-branded campaign event using themes of "Inspire a Generation" and "Sport is GREAT". The Communications team of the consulate invited Guangdong native paralympic athletes Ms Lin Ping, and Mr Liu Fuliang. They both broke records at last year's Paralympics, and each took home a gold medal - in swimming and the triple jump respectively.
At the anniversary event back in their hometown, they shared stories of overcoming physical and psychological challenges, before they proved to the world what they were made of, and that nothing is impossible. The pair also expressed a wish to travel back to the UK at some stage to properly explore the tourist highlights of the country.
The highlight of the event was the Olympic torch hand-over from the British to the Brazilian Consul General. A genuine 2012 London Games torch, brought by David Stedall, a British torchbearer now living in south China, was passed on to Consul General Alastair Morgan. Alastair then passed the torch to the Brazilian CG Mr José Vicente Lessa.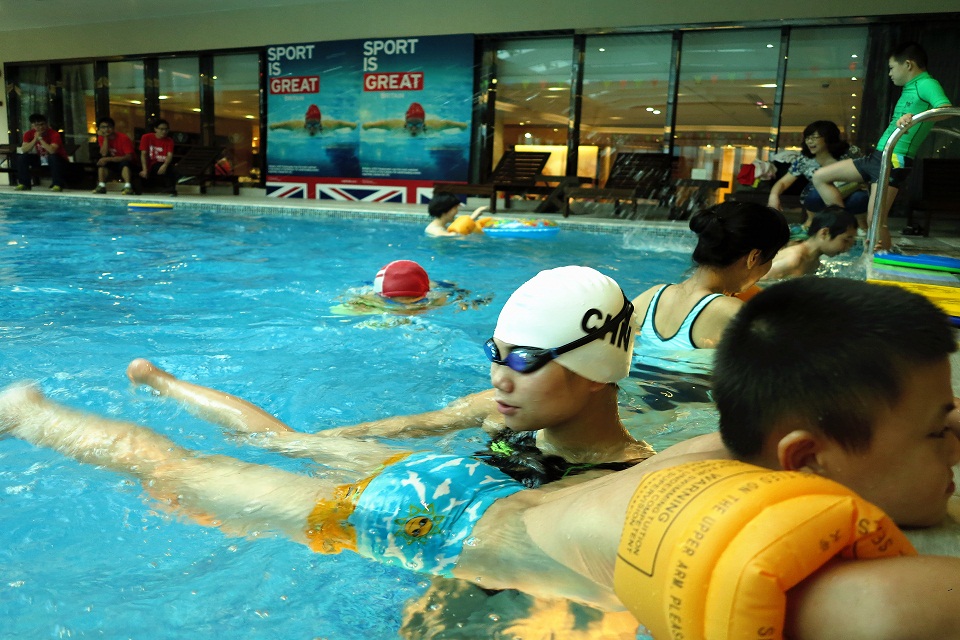 For the special needs children present, the anniversary event was not only an opportunity to be inspired by the Paralympic gold medalists, it also gave them the chance to get up close with their role models, and to learn what it takes to be a champion.
Published 6 September 2013