UK Border Agency assess common travel area
The independent chief inspector for the UK Border Agency has today published a report into operations in Scotland and Northern Ireland.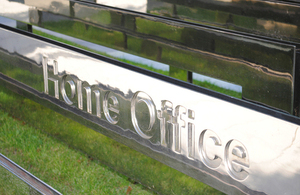 John Vine looked at the Scottish and Irish aspects of the common travel area, an arrangement which allows people with permission to enter Ireland, Great Britain, the Isle of Man or the Channel Islands and move freely in this zone with minimum travel documents.
He also looked at operations at the border, and representation by UK Border Agency officials at appeal hearings.
Minister for immigration Damian Green said that the government is committed to 'radically reforming the immigration system' and that the majority of the inspector's recommendations had been accepted - and many had already been implemented.
'It's clear that improvements are already underway with the Agency working closer than ever with the police and Serious Organised Crime Agency, and frontline officers are improving their use of intelligence at the border and within the Common Travel Area.
He added that officers in Scotland and Northern Ireland have had great success in securing the border:
'In the past year alone, officers have detected and removed more than 1,500 immigration offenders, stopped hundreds of people from illegally entering the UK and have prevented more than 100kg of drugs from reaching the streets.' 
Published 20 May 2011