World news story
UK Boosts Funding for Justice, Judicial Reform
The UK will provide new funding for the Khmer Rouge Tribunal and the Royal Academy of Judicial Professions.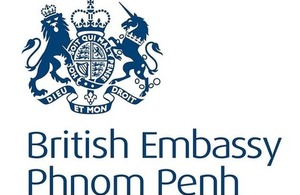 The new contribution of USD 500,000 for the ECCC comes on top of the USD 3 million already contributed by the UK over the last year, and will be allocated to the international side of the Court. In addition, the UK will fund UK legal academics to visit Cambodia and deliver courses to trainee judges at the Royal Academy of Judicial Professions.
British Ambassador Mark Gooding said:
I am delighted to announce further UK support for justice and judicial reform in Cambodia. The UK strongly supports the ECCC in its work in bringing justice to the victims of the Khmer Rouge regime. This work, as well as our new training programme for judges, will also help boost capacity in Cambodia's judicial system. I welcome the Cambodian Government's recent lobbying and new funding for the ECCC, and look forward to working with them and other donors to stabilise the ECCC's financial situation in the months ahead.
Ambassador Gooding added:
Today's announcement underlines the British Government's commitment to strengthening the ties that exist between the UK and Cambodia, and to supporting Cambodia's long term political and economic development. To this end, I encourage the political parties to enter into dialogue to address the ongoing electoral dispute and to agree a programme of reforms to secure Cambodia's future democratic development.
Notes for Editors
UK funding for the ECCC now totals over USD 10 million since the Court's inception. The funding will support the international side of the Court for use in the 2013 budget.

The funding for the Royal Academy for Judicial Professions will support UK legal academics travelling to Cambodia to run courses for judge trainees as well as sitting judges and other court officials. The courses will run in two distinct areas: jurisprudence and insolvency law. For more information regarding the Royal Academy for Judicial Professions, please check: www.rajp.gov.kh
Find us on Facebook: www.facebook.com/theukincambodia
Published 18 October 2013