UK bomb disposal specialists train Afghan soldiers
Members of the UK's Explosive Ordnance Disposal (EOD) and Search Task Force in Helmand are stepping back from their front line role to develop the Afghan National Army's bomb disposal capability.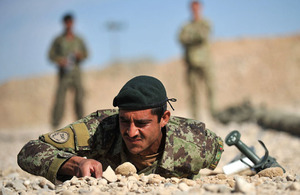 British advisors have been deployed to train, mentor and 'authorise-for-action' Afghan National Army Explosive Hazard Reduction Teams.
The Afghan National Army soldiers complete an initial four-week course provided by US forces before graduating onto the advanced training given by British specialists. They are put through their paces by an experienced instructor pairing from EOD and Search to ensure they are confident, methodical, professional and aware of current threats. To complete the course soldiers have to pass three assessed tasks either in camp or 'live' on patrol before they can be utilised as a team.
British EOD specialists Warrant Officer Class 2 Andrew Willoughby and Lance Corporal 'Ash' Ashfield have been in theatre over a month and are getting to grips with their training role and the mindset needed to be effective instructors.
WO2 Willoughby, an Artificer Electronics in the Royal Electrical and Mechanical Engineers, said:
The Afghan soldiers we're instructing are really keen to learn, they are picking the skills up quickly. Sometimes you have to take your 'British soldier head' off for a while and look at things from their perspective to ensure you deliver the training they need in the way that they can easily understand.
The aim is to have them working on the ground independently, and they're well on the way to that.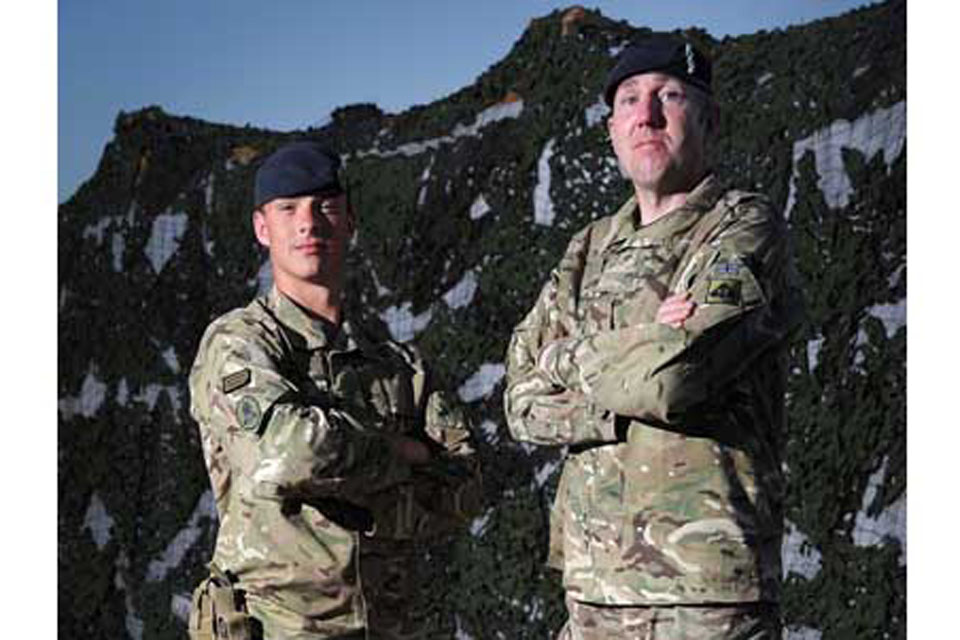 LCpl Ashfield, a Searcher from 36 Engineer Regiment, said:
Initially, when I heard about the job, I thought it sounded interesting and a challenge. The more you progress through your course the more it is a battle of minds about beating the bad guy - how's he set this one up, where the charge is; finding the devices and clearing the way for the operators to do their job; and, ultimately, for the soldiers on the ground to continue through safely is a massive achievement and is thoroughly rewarding.
The Afghan soldiers are really good, they picked it up straight away. When preparing equipment, they set it up whilst I watched to ensure it was done correctly; the foundation course run by the Americans is obviously working very well.
Published 8 May 2012