UK Battle Backers invited to US Warrior Games
After an invitation as special guests, a team of British servicemen and women will represent the UK Armed Forces at the 2012 Warrior Games in the USA.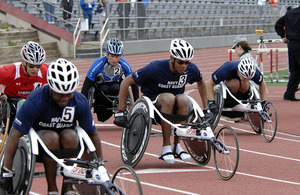 The Warrior Games is a competitive Paralympic sporting event for wounded, injured and sick Service personnel and veterans, hosted by the United States Olympic Committee (USOC).
The British team will comprise up to 20 athletes from Her Majesty's Armed Forces, as well as staff from personnel recovery centres and the Defence Medical Rehabilitation Centre, Headley Court. Their participation is supported and funded by the UK charity, Help for Heroes (H4H).
The team will be taking part in friendly competition, as guest athletes, against US Service members and veterans at the event, which will run from 30 April to 5 May 2012, in Colorado Springs, USA.
The Warrior Games, presented by Deloitte, was created in 2010 as an introduction to Paralympic sports for wounded, injured and sick Service members and veterans. More than 200 wounded, injured and sick servicemen and women and veterans are expected to compete in seven sports in the 2012 event. The UK team will compete in five sports - archery, cycling, swimming, track and field, and sitting volleyball.
Since 2008, the Battle Back programme has supported individuals in adaptive sport and adventurous training, which helps wounded, injured and sick Service personnel gain confidence and return to an active life. Battle Back is a Ministry-of-Defence-led initiative in partnership with, and funded by, both Help for Heroes and The Royal British Legion.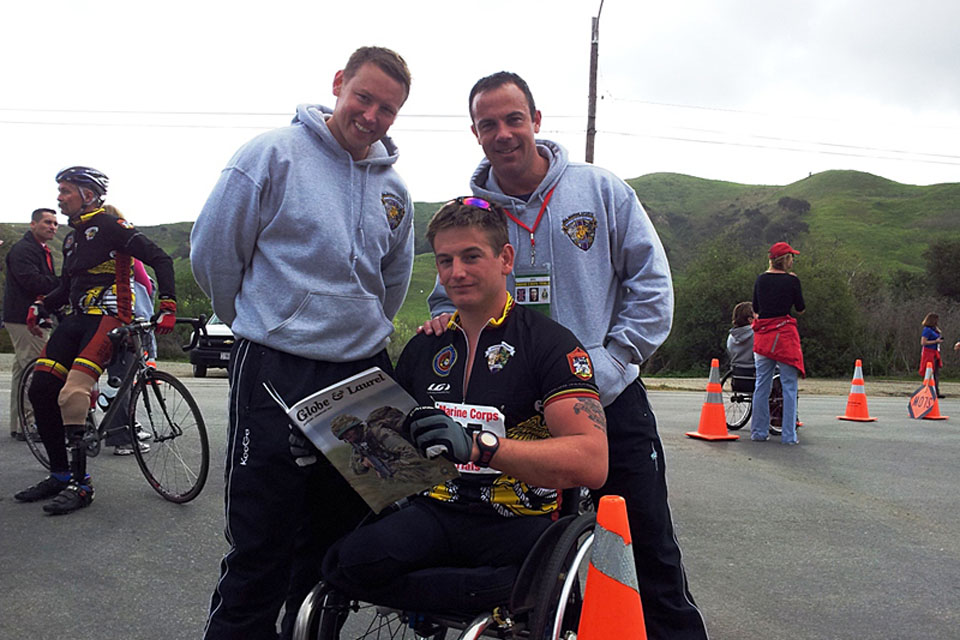 The Chief of the Defence Staff, General Sir David Richards, said:
The 2012 Warrior Games is a fantastic opportunity for our wounded and injured Service personnel to enjoy themselves and reap the benefits of competitive sport. I am delighted that British Forces will again be building on the close relationship we have with our US allies.
Sport is a powerful tool in the recovery of our people. Battle Back allows individuals to focus on what they can achieve, accelerating their physical, psychological and social recovery. I am proud to support these excellent games.
Bryn Parry, Chief Executive Officer (CEO) and co-founder of Help for Heroes, said:
At a time when David Cameron has been visiting Barack Obama to further cement the UK's relationship with the US, as well as to discuss what they have called 'the next stage phase of the transition' in Afghanistan, we are delighted that Help for Heroes will support a UK team into such a high profile US event. We know how important sport is in recovery and are delighted to have supported Battle Back since its inception in 2008.
This is further enhanced through the Battle Back Phoenix programme which is available in the Personnel Recovery Centres for Service personnel and veterans. Our participation in the Warrior Games is significant in raising awareness of the work that takes place worldwide in supporting wounded, injured and sick Service personnel, especially as we approach a busy year in sport.
CEO of the USOC, Scott Blackmun, said:
With our athletes Britain-bound this summer for the 2012 Olympic and Paralympic Games, we are excited to host our friends from the UK for this exciting competition.
The Warrior Games truly exemplify the power not just of sport, but of the human spirit. The USOC and our partners at the Department of Defense and Veterans Association are committed to ensuring that physical activity programming is available at the community level for our nation's heroes to participate in sport.
Published 5 April 2012