UK and US Service personnel to run across America for injured colleagues
A group of British and American Service personnel are about to take part in a 3,530-mile (5,680km) run from one side of America to the other to raise funds for injured servicemen and women on both sides of the Atlantic.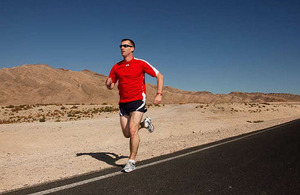 The six-man team is made up of personnel from the Royal Marines, the British Army and the US Marine Corps (USMC). They will begin their epic marathon on Friday 10 September 2010 and will run across 16 states and four time zones, completing approximately 20 miles (32km) a day each, for eight weeks.
The run will start in New York City and will hopefully finish on Thursday 11 November 2010 at Santa Monica Pier in California.
Being hailed as the 'Gumpathon', after the Hollywood movie 'Forrest Gump' which saw the title character run all over the world, the quest will raise money for two Service charities in the UK, the Royal Marines Charitable Trust Fund and Help for Heroes, and in the US, the Injured Marine Semper Fi Fund.
The team aims to raise £1m for each of the charities in a challenge which will see US and British forces unite to raise funds for such causes for the first time.
The Gumpathon is the brainchild of Colour Sergeant Damian Todd of the Royal Marines, who, after watching the film Forrest Gump in 1994, thought that running across America seemed like an interesting idea.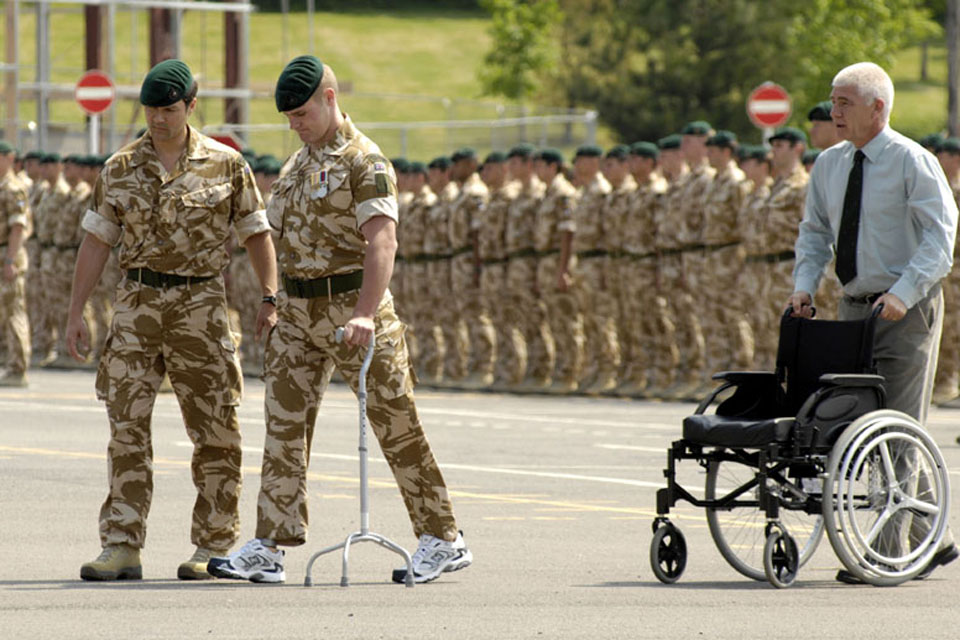 After ten years of thinking about it, in 2007 CSgt Todd was motivated to put his plan into action and help injured personnel when a close friend, Marine Mark Ormrod, was left with a serious, permanent disability following his tour in Afghanistan.
After stepping on a land mine, Marine Ormrod became the first triple amputee of the war in Afghanistan. Incredibly Marine Ormrod will be running alongside the team and completing what mileage he can, despite his injuries.
The project is attracting a growing band of supporters that includes a host of olympic athletes and celebrities from both sides of the Atlantic.
Patrons of the Gumpathon include Major General Garry Robison, Royal Marines, Chief of Staff (Capability); General Sir Richard Dannatt, former Chief of the General Staff and now Governor of the Tower of London; and General Al Gray USMC (Retired), 29th Commandant of the Marine Corps and Chairman of the Injured Marine Semper Fi Fund.
Major General Robison commented:
The Gumpathon team are an inspiring example of that blend of loyalty and determination, mixed with a touch of the incredulous, that makes the 'esprit de corps' of Service life attractive to so many.

The team have my wholehearted and enthusiastic endorsement in this endeavour, and my thanks go out to them and to all of you for your generous support to this worthy cause.
CSgt Todd said:
I've served as a Royal Marine now in excess of 21 years and have never felt quite so strongly about wanting to achieve something that will help others.
Gumpathon Facts and Figures
The numbers involved in the Gumpathon show what an epic challenge it is. During the Gumpathon, the guys will:
run 3,530 miles (5,680km), an average of 20 miles (32km) each per day;
complete the equivalent of 34 marathons each;
cross four time zones - eastern, central, mountain and pacific;
run through 16 states - New York, New Jersey, Pennsylvania, Delaware, Maryland, Virginia, West Virginia, Kentucky, Tennessee, Arkansas, Oklahoma, Texas, New Mexico, Arizona, Nevada and California;
run through a total of 789 towns and cities;
climb ten mountain ranges - including Blue Ridge, the Appalachians, the Ridge-and-Valley Appalachians, Allegheny, the Cumberland Mountains, the Rockies, and the San Bernadino and San Gabriel Mountains;
cross three deserts - Nevada, Arizona and Mojave;
get through 24 pairs of trainers (each pair lasting approximately 500 miles (800km));
face minimum temperatures of 0 degrees C and maximum temperatures of 48 degrees C;
take in 3,500 calories per day;
complete their longest day (on Day 35) with 85.42 miles (137.5km) between Cordell and Sweetwater, Oklahoma;
climb to a highest point of 7,527ft (2,294m) on Day 49 in the Grand Canyon.
Published 27 August 2010