World news story
UK and Uganda work together to protect wildlife
British High Commission delivers training and equipment to East African wildlife authorities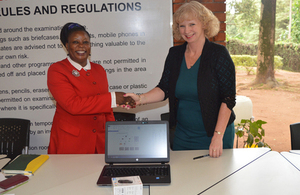 On 15 February, British High Commissioner to Uganda, HE Alison Blackburne, paid a visit to a UK-led training course in Kampala, for intelligence and prosecution officers from the wildlife authorities of Uganda, Kenya and Ethiopia. The course is being delivered by a team of experts made up of British military personnel and specialist contractors. It will improve the ability of regional wildlife authorities to target trafficking networks engaged in the illegal wildlife Trade (IWT). It is funded through the British Government's Conflict, Stability and Security Fund (CSSF), and reflects the UK's regional commitment to countering the IWT in East Africa.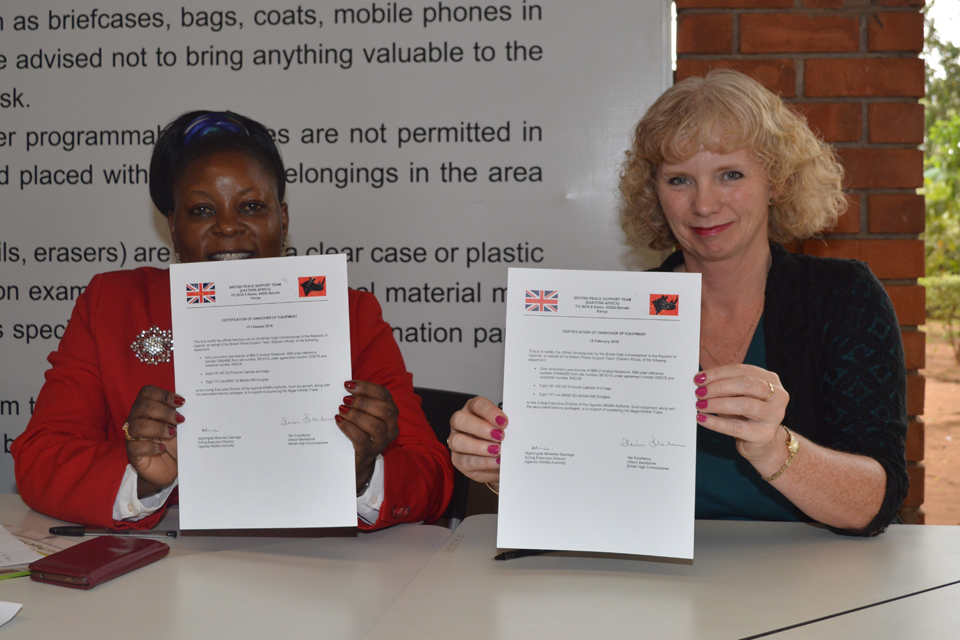 The UK-run training course in Kampala is part of a wider initiative, which includes provision of secure weapons storage facilities at Queen Elizabeth and Murchison Falls National Parks, as well as building capacity to store and destroy recovered traps and snares.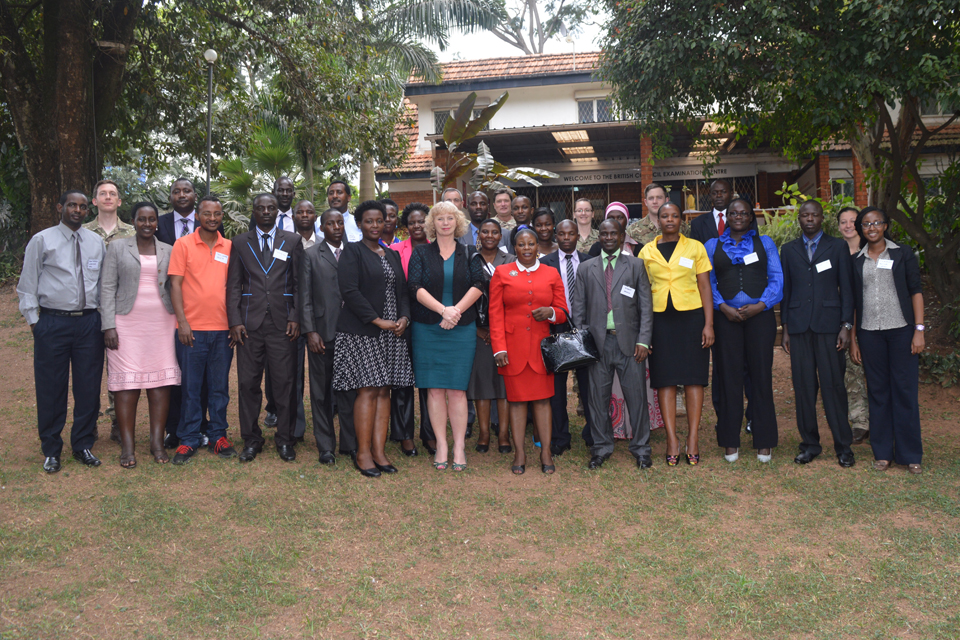 The training, co-ordinated by the British Peace Support Training Team East Africa, based at Karen Nairobi, will last 5 weeks and also includes the donation of both computer hardware and software packages.
Published 15 February 2016