UK and Saudi Arabia agree deal on officer and aircrew training
The United Kingdom and Saudi Arabia have reached agreement for the UK to support a programme that will provide the Royal Saudi Air Force (RSAF) with cutting-edge officer and aircrew training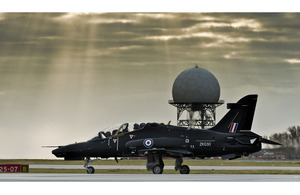 The UK will provide the capability required, in particular to support the introduction and operation of its growing fleet of fourth generation Typhoon fighter aircraft. The advanced aircrew training capability introduced by this programme is designed to result in the standard of graduating students being higher in terms of both capability and readiness.
Under the agreement, the RSAF will receive 22 BAE Systems Hawk Advanced Jet Trainers (AJT), 55 PC-21 advanced turboprop trainers, 25 primary training aircraft, and a variety of advanced aircrew training devices, upgraded training facilities, and initial spares support.
Hawk AJT will eventually replace the RSAF's current fleet of Hawk Mark 65/65a trainers, reflecting the Saudi Arabian Government's confidence, both in the outstanding capabilities of the Hawk family of advanced jet trainers and the UK's ability to continue to meet Saudi Arabia's legitimate defence requirements.
The UK Government warmly welcomes the Saudi Arabian Government's decision to confirm UK support for its officer and aircrew training requirements.
Published 23 May 2012