UK and Japan joint statement
Ministers discuss cooperation on internet policy.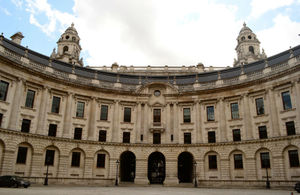 Culture Secretary Jeremy Hunt met the Japanese Communications Minister today to discuss the role and value of the internet.
Mr Hunt and Minister Tatsuo Kawabata published a set of directions for the UK and Japan to follow after their talks in London.
In a joint statement, they agreed the two countries would cooperate to help bring about consensus at international meetings on internet and cyber policies and to take forward the conclusions of the London Conference on Cyberspace in November 2011.
Their meeting follows talks held between Prime Minister David Cameron and Japanese Prime Minister Yoshihiko Noda in Tokyo last month. The two Prime Ministers published a joint statement confirming their intention to strengthen bilateral consultations on issues related to cyberspace.
Further information
Published 2 May 2012