UK and Italy: partners for European growth
Minister for Europe to outline the UK's vision for a prosperous future for Europe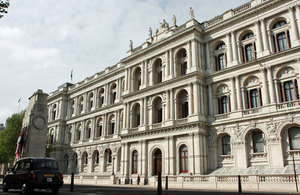 The Minister for Europe David Lidington will deliver a speech at the LUISS Guido Carli university in Rome on 22 June outlining how the UK and Italy can work with businesses and governments across Europe to stimulate growth and build a prosperous future.
Speaking to an audience of Italian business leaders and academics, David Lidington will argue that Europe must revive its traditions of enterprise and innovation in order to compete in the global economy.
Whilst acknowledging the advantages that the EU brings to both the UK and Italy, including access to a market of over 500 million consumers, the Minister will also argue that to remain competitive, the EU must reduce regulatory burdens on businesses, complete the Single Market, boost trade and drive innovation.
Italy is the UK's 8th biggest export market for both goods and services while the UK is the 9th biggest export market for Italian goods and the 5th biggest market for services. In 2009, two way trade between the UK and Italy amounted to £30bn.
Published 21 June 2011