News story
UK and Colombia sign double taxation agreement
The double taxation agreement will support greater trade, investment and tax cooperation between the two countries.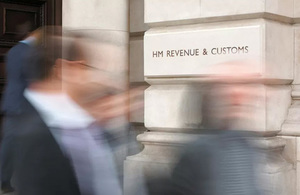 The governments of the United Kingdom and Colombia have today (Wednesday 2 November) signed a double taxation agreement (DTA).
The agreement was signed by the Financial Secretary to the Treasury, Jane Ellison MP, and the Colombian Finance Minister, Mauricio Cárdenas, during President Juan Manuel Santos' state visit to the UK.
Income derived across an international border can potentially be subject to taxation in two countries, giving rise to the problem of double taxation. DTAs ensure that this is remedied and income earned in one country is only taxed once, rather than twice.
Eliminating this risk of double taxation will give greater certainty to employees and businesses operating between the UK and Colombia over what taxes they pay and where. The agreement will reduce the barriers to cross-border trade and investment, as well as promote growth and jobs. The DTA also includes provisions which will help both countries work together to tackle tax avoidance and evasion.
Jane Ellison MP, Financial Secretary to the Treasury, said:
Today's agreement between the UK and Colombia emphasises our shared commitment to increasing trade and investment between our countries.

As well as encouraging growth and jobs, this agreement will enable both governments to work together to fight against overseas tax evasion and avoidance.
Published 2 November 2016