UK and China launch 'cultural dialogue'
London's V&A Museum hosts first annual meeting.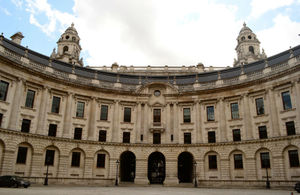 The UK and China have launched a new cultural dialogue to develop closer ties in key sectors such as culture, the creative industries, science and education.
Culture Secretary Jeremy Hunt and Chinese State Councillor Liu Yandong met at the Victoria and Albert Museum on Monday and these exchanges will now take place on an annual basis.
It marks an uplift of the UK's relationship with China, making it the only country apart from the USA to have high level discussions on these issues.
"The UK excels in the creative industries and we have an education system that is envied across the world," Mr Hunt said. "These are achievements of which we are rightly proud and meetings like this enable us to share them with our partners overseas.
"I hope that through this, the first of our cultural dialogues with China, we will develop deeper ties across all the areas that interest us. China is a country with a vibrant cultural past and a growing economic future. There is much that we can learn from one another."
By working more closely together it is also hoped that the UK and China will be able to boost their economies, sharing best practice and improving specialist skills. It is also an opportunity for the UK to showcase what it does best.
Further information
Published 17 April 2012