UK and Brazil sign film co-production treaty
Partnership paves the way for closer collaboration within the two countries' film and television industries.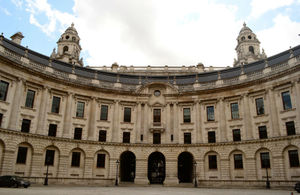 The UK and Brazilian Governments signed a co-production treaty yesterday, the terms of which were negotiated by the BFI and ANCINE, the National Cinema Agency of Brazil.
The treaty will allow the two countries to strengthen ties within the film and television industries to drive economic growth.
Treaty benefits
Film and TV productions that qualify under the terms of the treaty will be able to access the benefits of national status in each country. In Brazil these include tax incentives, all federal public funds and access to favourable TV terms, while in the UK qualifying productions will be able to access the UK's Film Tax Relief and apply to the BFI Film Fund, the UK's largest public film fund with a current allocation of £18 million per year to invest in the development, production and completion of feature films. This is set to increase to £24 million by 2017 when the BFI launches its five year plan for film in October.
"The treaty will bring huge benefits to both countries and builds on the strong collaborative relationship across the creative industries that already exists between us," said Culture Minister Ed Vaizey.
Strengthening ties
Today's announcement follows a number of initiatives to foster greater creative collaboration between the UK and Brazil. The most recent example came at the Rio Content Market in March 2012, where PACT and the ABPITV, the trade bodies representing independent producers in the UK and Brazil respectively, signed an agreement to promote closer ties between the independent production sectors in both countries.
The treaty is expected to take two years to come into force.
Further information
Published 28 September 2012