UK allocates up to £60m to support development of CCS in emerging markets
Climate Change Minister Greg Barker today announced the allocation of up to £60m ($96m) to support the development of Carbon Capture and Storage…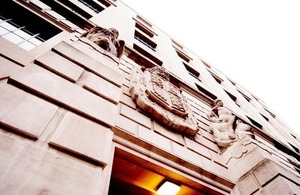 Climate Change Minister Greg Barker today announced the allocation of up to £60m ($96m) to support the development of Carbon Capture and Storage (CCS) technology in emerging markets.
The Carbon Capture, Use and Storage (CCUS) Action Group recommended that $200m is allocated internationally to accelerate the deployment of CCS in the near term, (the £60m is the UK's contribution towards this).
Greg Barker said:
"We recognise that it is important to ensure CCS is deployed in developing as well as developed countries. The funding that the UK has committed today will support the development of new partnerships and capacity building activities in emerging markets."
Welcoming today's announcement, Jeff Chapman, CEO of the Carbon Capture and Storage Association said:
"I am very pleased to see the UK is joining other developed nations in making a significant contribution to support the deployment of CCS in the developing world. To tackle climate change, it is essential that CCS is deployed on a global scale both in power and industrial sectors. This funding, together with the CCS commercialisation programme will enable us to share investment experience, thereby placing the UK in a leading position in the development of this vital technology."
Joan MacNaughton, Global Adviser on Sustainable Policies for Alstom said:
"We welcome this UK leadership in funding CCS capacity building in developing countries. Creating the right policy framework to drive investment is key to reducing emissions for fossil power generation. If developing countries don't soon embrace CCS, the world will continue on a path to destructive and probably unmanageable climate change impacts."
Barry Jones, General Manager at Global Carbon Capture and Storage Institute said:
"The provision of new finance to support the efforts of developing countries to deploy CCS was a key recommendation from the 2011 Clean Energy Ministerial. The Global Carbon Capture and Storage Institute welcomes the UK government's commitment to address this need and calls on the governments of other developed nations to consider how best to support this important initiative."
---
Notes for editors
The Carbon Capture, Use and Storage (CCUS) Action Group brings together governments, businesses, and organizations to make recommendations to energy ministers at Clean Energy Ministerial meetings to create greater political momentum for advancing the deployment of CCS.
The UK Government is committed to supporting the deployment of CCS both domestically and internationally.
The Government recently launched its first CCS Roadmap and a £1 billion CCS commercialisation programme.
The £60m funds have been drawn from overall International Climate Finance money already announced, but allocated today.
Published 25 April 2012