World news story
UK-Albania twinning project to support the penitentiary system
EU-funded project promises to transform the Albanian Prison system into the most progressive in the Balkans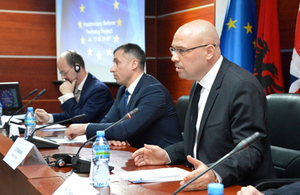 Tirana, 13 April 2016- An EU-funded twinning project between the Albanian Ministry of Justice and that of the UK in support of the penitentiary system and probation service was launched today in Tirana. Albanian Minister of Justice, Ylli Manjani, the British ambassador to Tirana, Nicholas Cannon, Director General of Prisons , Artur Zoto and representatives from the EU Delegation took part in the event. UK experts will work with their Albanian counterparts to improve the functioning of the penitentiary and bring it in line with EU standards by strengthening its efficiency and accountability.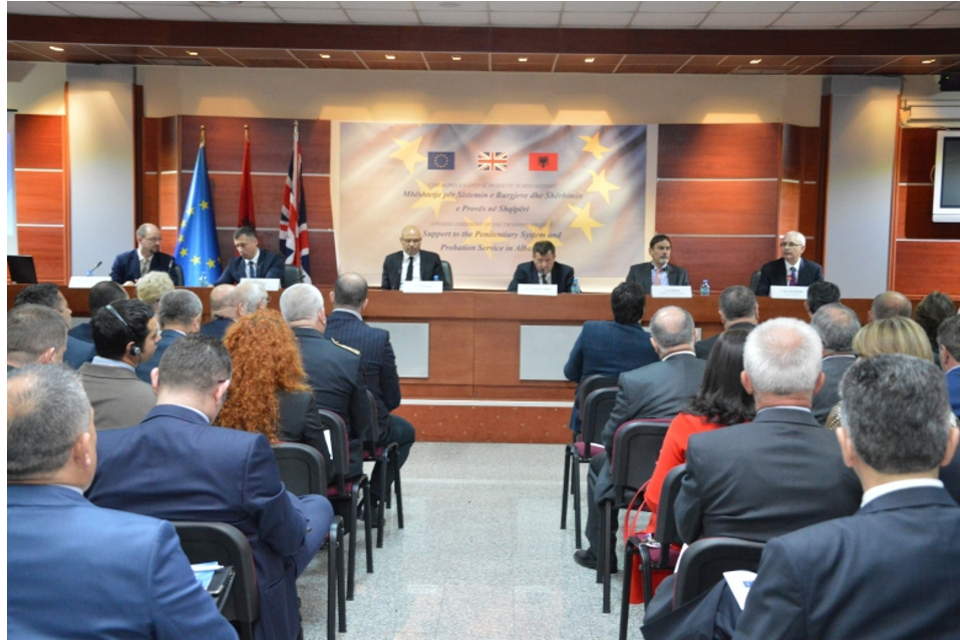 This twinning project will assist the General Directorate of Prisons to improve its professional management systems and working practices in order to enhance the efficiency of the penitentiary and probation system in Albania. In particular, the UK experts will work towards reducing overcrowding, improving the current system of electronic monitoring, amending the law on prisons, managing high-risk and vulnerable offenders, introducing an independent inspectorate for prisons and probation, and improving the information strategy for prisons and probation including reducing corruption.
During the launch event, Ambassador Cannon noted the importance of reintegration offenders into the society, emphasising that: "it is in the public interest that offenders are reintegrated into society, so that they make a contribution to the development of the country".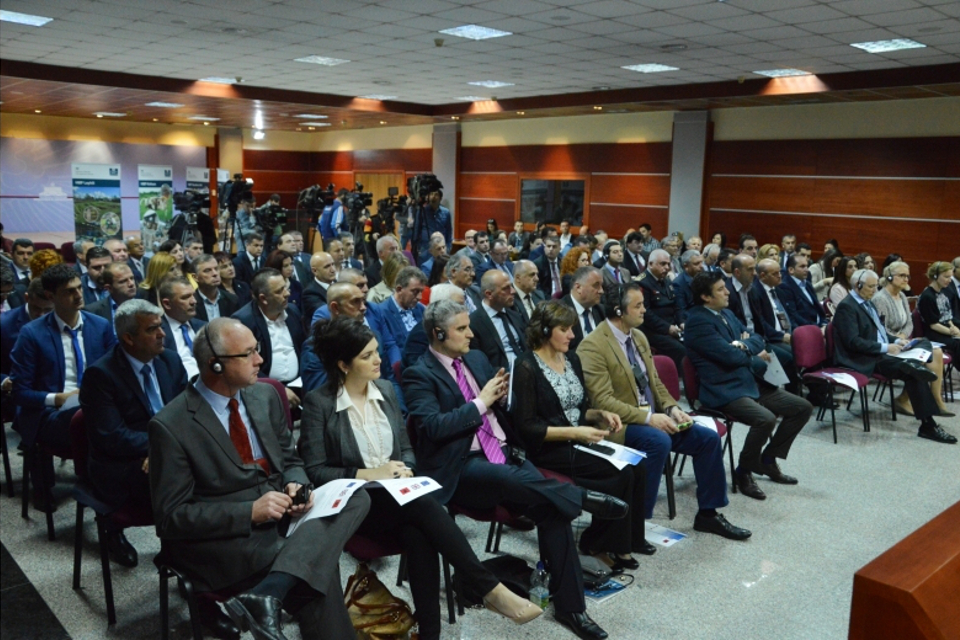 Drawing upon the ambassador's remarks, Minister of Justice Manjani said that "our aim is to rehabilitate everyone who for various circumstances finds themselves in the penitentiary. Achieving the necessary standards for the introduction of open prisons is the first step in the Ministry's projects".
The project's residential twinning advisor, Greg Riley-Smith said that while the change this project aims to achieve is quite challenging and requires considerable coordination between relevant institutions, it offers the prospect of ultimately making Albania a safer country and moving it forward towards its EU-accession path.