Government response
UK aid and elections in Pakistan
Response to British media reports on UK aid and the Pakistan elections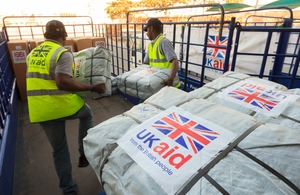 Responding to a report in the Daily Telegraph newspaper on the use of UK aid in Pakistan and its elections, a Department for International Development spokesperson said:
The UK is politically impartial in Pakistan. Our development assistance is based on need and effectiveness, not politics. The Benazir Income Support Programme Act was unanimously passed and supported by all political parties in Pakistan.
We keep our programme in Pakistan under constant review, and will continue to do so after the elections. Economic reform in Pakistan, including on tax, will be critical post-election, whoever wins. It will be important for elected politicians to show leadership to the Pakistan electorate and a commitment to reform by submitting tax returns and paying tax due.
Published 1 April 2013