News story
UK Aerospace industry leads the way
Farnborough 2014 has been a great showcase for Britain's aerospace industry.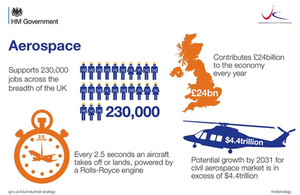 The UK aerospace industry has gathered to play host to the rest of the world's aerospace community at Farnborough Airshow 2014. The buzz has been heightened by the exciting prospect of the UK becoming Europe's leading space nation now that the government has revealed the 8 locations, 6 in Scotland, under consideration to base Britain's first spaceport.
Join in the conversation! You can follow the Farnborough Airshow using #FIA2014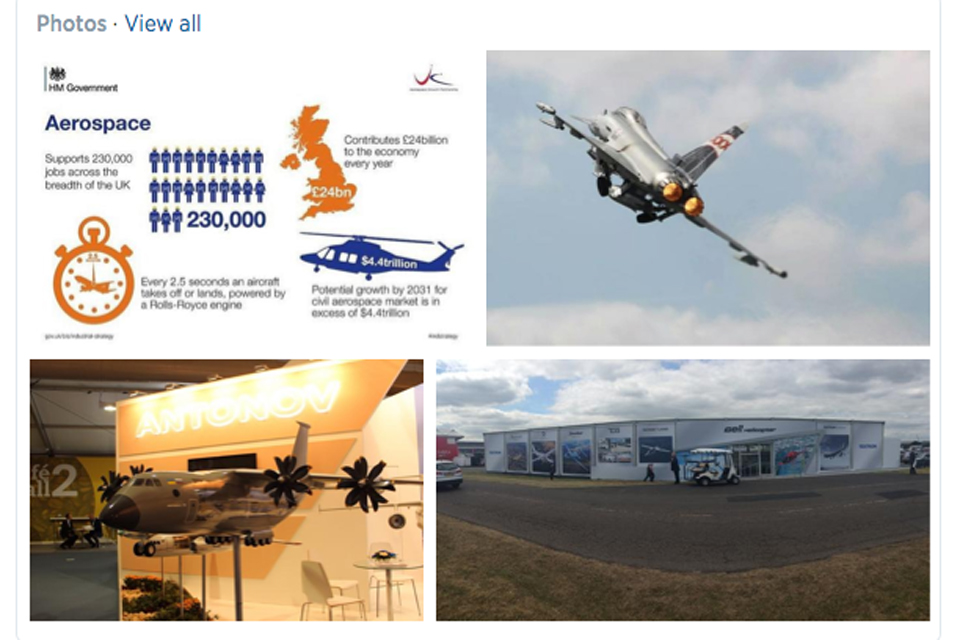 As part of the government's Industrial Strategy, the aerospace strategy sees government and industry commit to a long-term partnership to ensure the UK continues to thrive in the face of increasing global competition and exploit latest advances in technology.
Published 17 July 2014