Two year annual limit shows Britain is open for business
Annual limit on non-EEA skilled workers allowed into the UK to work will remain at 20,700 for the next two years, Damian Green announced.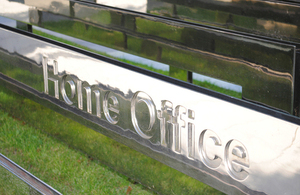 Building on the success of the first full year of operation, the government has listened to businesses and frozen the limit, (although currently undersubscribed), fixing it for two years until April 2014. This will give companies greater certainty and consistency to make plans for the future.
The skill level required by migrants who wish to work in the UK will also increase, meaning that a number of middle-management jobs such as IT technicians and security managers will no longer be open to migrant workers, but highly-skilled occupations such as architect, teacher or chemical engineer will still be available.
Immigration minister, Damian Green said:
'The government has been clear that the UK is open for business and our limit has been designed with the industry's needs in mind.
'The limit, which is undersubscribed, has not stopped a single skilled worker from coming to the UK. We believe there is no incompatibility between economic growth and controlling migration - our reformed, more selective immigration system can achieve both.'
Additionally, the rules for businesses around advertising highly paid and PhD jobs will be relaxed to cut bureaucracy. It means companies will no longer have to advertise vacancies via JobCentrePlus, where they are less likely to get applicants for these types of jobs, but will still have to advertise more widely. Furthermore, companies will now be able to advertise PhD level occupations overseas, as well as in the UK, so that the best candidate can be selected.
These reforms will continue to restrict the ability of lesser skilled workers to enter the country. These changes are key to improving the selectivity of the UK immigration system - ensuring that only the brightest and the best are able to come to the UK and work.
Prospective workers will still need to have a graduate level job, speak an intermediate level of English and meet specific salary and employment requirements before they are able to work here. Those earning a salary of £150,000 will continue to be exempt from the limit.
This week also sees the launch of the premium customer service for business sponsors, which has been developed to offer companies that sponsor international workers a dedicated contact point within the UK Border Agency and guaranteed access to premium services. This is an optional package of benefits which will mean a more responsive service for both large corporations as well as small and medium sized business, who can also apply for greater support.
In order to continue to attract the highest quality migrants this government has made the routes for investors and entrepreneurs more attractive and accessible, with an accelerated path to settlement for high-value migrants. These routes continue to grow, with numbers attracted to the UK more than doubling in the past year.
These changes are part of the government's radical overhaul of the immigration system to bring immigration levels back down to sustainable levels and make sure we receive only the brightest and best people. Firm action has already been taken on the student route, settlement and those coming here to work. By summer the government will also have made changes to family migration routes.
Notes to editors
1) The current 20,700 limit on non-EU skilled workers will be extended until April 2014. We will ask the migration advisory committee (MAC) to review the limit for 2014/15 in the summer of 2013. The MAC's review on the tier 2 (general) limit for 2013/13 and associated policies can be found here - http://www.ukba.homeoffice.gov.uk/sitecontent/documents/aboutus/workingwithus/mac/limit-tier2-settle/
2) From 14 June 2012 the government will make some relaxations in the operation of the resident labour market test (RLMT). Jobs paying a salary above £70,000 and PhD level jobs will no longer have to advertise in 'JobCentrePlus' provided they were advertised in a suitable trade journal, and we are extending the period for which the RLMT can be regarded as satisfied from 6 months to 12 months for PhD level occupations, reflecting the longer cycle of academic recruitment.
3) From 14 June 2012 we will raise the minimum skills level from NQF4+ to NQF6+ for tier 2 (General) and intra-company transfers (ICT) applications, with an exemption for creative occupations. We will commission the MAC to assess the impact of the rise in the skills bar on net migration and growth when they next assess the tier 2 limit in 2013.
4) Details on the tier 2 (general) changes can be found here - http://www.homeoffice.gov.uk/publications/immigration/changes-tier-two/
5) The premium customer service (PCS) for sponsors will be open for applications from tier 2 and tier 5 sponsors on 6 April 2012. All A-rated tier 2 and 5 sponsors who meet the eligibility criteria; pay a fee; and pass a UK border agency compliance audit are eligible to apply for PCS. Sponsors who paid a lower fee for their most recent sponsor licence are also eligible for a targeted benefit package for a smaller fee with our SME+ service. Details can be found here - http://www.ukba.homeoffice.gov.uk/business-sponsors/points/sponsoringmigrants/premium/
Published 4 April 2012