Two new appointments to the HSE board
Howard Shiplee and Sarah Veale have been appointed to the Health and Safety Executive (HSE) Board as non-executive directors.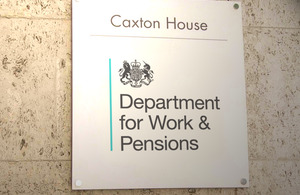 Howard Shiplee and Sarah Veale have been appointed to the Health and Safety Executive (HSE) Board as non-executive directors. Mr Shiplee's appointment starts on 13th August 2012 and Ms Veale's starts on 1 October 2012, both appointments will run until 30th September 2015.
The Health and Safety Executive is the national regulator for workplace health and safety. It aims to prevent death, injury and ill health in Great Britain's workplaces.
Mr Shiplee of Laing O'Rourke has been appointed as one of the Board's employer interest representatives. He said:
It is a privilege and responsibility to be appointed to the Board of the Health and Safety Executive and I am looking forward to playing an active role in support of their important work. I firmly believe that high standards of health and safety are not only statutory requirements and morally right, but are also good for business - a healthy, safe and engaged workforce is more productive and committed to the objectives of its employers as conclusively demonstrated by the London 2012 construction programme.
Ms Veale of TUC has been appointed as one of the Board's employee interest representatives. She said:
The safety and health of workers is a matter of huge importance and I will ensure that their voice continues to be heard in the work of the HSE.
Judith Hackitt, Chair of the Health and Safety Executive welcomed both appointments and said:
I am delighted that both Howard and Sarah will be joining the Board of HSE. Howard will bring real hands-on experience from his role as Construction Director at the Olympic Delivery Authority to ensure that HSE continues to promote the legacy of outstanding health and safety performance in construction which laid the foundations for this World Class spectacle. Sarah brings experience from her role as a member of the Regulatory Policy Committee and also the great contribution she made as a member of the Lofstedt review team.
Notes to Editors:
The appointments have been made in accordance with the Office of the Commissioner for Public Appointments (OCPA) Code of Practice. All appointments are made on merit and political activity plays no part in the selection process. However, in accordance with the original Nolan recommendations, there is a requirement for appointees' political activity (if any declared) to be made public. In the case of the two new appointees: * Mr Shiplee has no political activities. * Ms Veale has canvassed on behalf or helped at elections for the Labour Party.
The HSE Board has nine non-executive director members.  Board members receive an annual remuneration of £15,100 for up to 30 days work a year.
Biographical details
Mr Shiplee has been an Executive Director for Laing O'Rourke since 2011 and was the Director of Construction for the Olympic Delivery Authority - one of the most successful construction projects in the UK with an exemplary safety record.  He is an industry professional with a proven track record in the leadership from inception to operation of a diverse portfolio of high profile and complex infrastructure projects and both in the UK and internationally.  His services to construction were recognised in 2012 with the award of a CBE.
Ms Veale is the Head, Equality and Employment Rights Department for the Trades Union Congress and is a respected figure both in the trade union and business communities. Before working at the TUC she worked for Capital Transport, the National Union of Students, Trust House Forte and Oxfam. Ms Veale was a member of the Advisory Panel to the review of health and safety regulation carried out by Professor Lofstedt of Kings College London. Her services to diversity were recognised in 2006 with the award of a CBE.
Published 10 August 2012